Northern Trust wins outsourcing award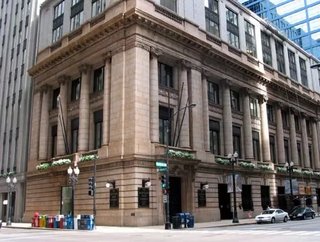 Northern Trust has been named Best Outsourcing Services Company at The Compliance Register Platinum Awards 2011 held in London. The awards, now in thei...
Northern Trust has been named Best Outsourcing Services Company at The Compliance Register Platinum Awards 2011 held in London. The awards, now in their eighth year, provide recognition for "exemplary service to compliance and regulation" as well as raising funds for selected charities.
Candidates are nominated by independent third parties such as clients, members of the public and industry professionals. These nominees are then voted on by two independent panels made up of distinguished industry practitioners, with strict rules of impartiality.
"We are delighted to be named Best Outsourcing Services Company," said Toby Glaysher, head of Global Fund Services (GFS) for Europe, Middle East and Africa at Northern Trust. "Northern Trust has a fully tailored, automated, component outsourcing service for trade matching and we continue to see a steady demand for our investment operations outsourcing services."
The Compliance Register is an international organization for compliance professionals and senior executives within the financial services industry. The organization aims to ensure industry excellence through promoting quality standards, best practice and efficiency across financial services, and offers a large support network to its members.
"We are pleased to recognize Northern Trust as a market leading outsourcing provider," said Ben Goh, chairman at Compliance Register. "Their award came following a strong client nomination which highlighted Northern Trust's excellent level of service as well as their ability to respond effectively to the latest industry developments."
SEE OTHER TOP OUTSOURCING STORIES IN THE SUPPLY CHAIN DIGITAL CONTENT NETWORK
 Philippines outgrows India in call center outsourcing
December's issue of Supply Chain Digital has launched!
"Fund managers are under pressure to be more efficient and streamline the back office, as well as adapt to new regulations and the tightening of governance," said Clive Bellows, Country Head -- Ireland, at Northern Trust. "An increase in the use of alternative asset classes and more complex instruments also supports investment mangers' demand for a provider who can do everything to support their investment decisions, enabling them to focus their resources on core activity."
Northern Trust is a leading provider of investment management, asset and fund administration, banking solutions and fiduciary services for corporations, institutions and affluent individuals worldwide. Based in Chicago, the company has offices in 18 U.S. states and 16 international locations in North America, Europe, the Middle East and the Asia-Pacific region.
As of September 30, 2011, Northern Trust had assets under custody of $4.1 trillion, and assets under investment management of $644.2 billion.
Click here to download Supply Chain Digital's iPad app!
Edited by Kevin Scarpati