News round-up: Supply chain, logistics and procurement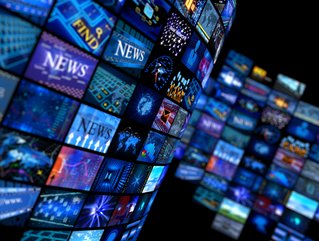 SMBs face greenwashing brand damage - Software Advice; Top 10 procurement platform providers - iSAP, Oracle & Coupa; Accenture supply & Ukraine war
SMBs face greenwashing brand damage, says Software Advice
Olivia Montgomery is Associate Principal Supply Chain Analyst at Software Advice, a subsidiary of Gartner. Montgomery produces reports and insights on small-business project management, supply chain trends and technology strategies. This is an edited version of the interview she gave on the latest Supply Chain Digital Show, which is available to watch on-demand.
Accenture supply chain experts' analysis of Ukraine war
Michael Brueckner, Eloi Decottignies & Kris Timmermans of Accenture offer analysis and advice on building resilient value chains in face of war in Ukraine.
Top 10: Procurement software providers driving innovation
The procurement software firms driving digitalisation and global innovation include SAP, Oracle, Coupa, IBM, GEP, Capgemini & Epicor, Basware & Icertis.
Inventory visibility vital for supply chains - ServicePower
Brad Hawkins, Senior VP Products & Solutions with ServicePower - a field-service management software firm - on why the pandemic has changed everything.
Retail seeking supply chain agility in omnichannel world
Disruption, uncertainty and the shift to e-commerce means retail supply chains are seeking agility in Industry 4.0 tech and innovative inventory strategies.
Logistics turning to rail freight in race to net zero
When it comes to freight, rail is far greener than road, yet it's far more complex, and a change in mindset is needed if it's to make a difference.
Sustainability in supply chain is crucial - BBG's Coindreau
Mauricio Coindreau is Head of Procurement and Sustainability for Budweiser Brewing Group (BBG), part of AB InBev – the world's biggest brewer.
Analytics & automation changing the face of supply chains
AI and machine learning are helping organisations reimagine their supply chains at a time when resilience and visibility have never been more important.