Supply Chain Risk Management
Accenture supply chain experts' analysis of Ukraine war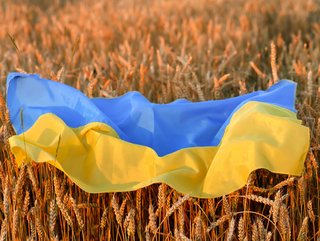 Michael Brueckner, Eloi Decottignies & Kris Timmermans of Accenture offer analysis and advice on building resilient value chains in face of war in Ukraine
Ukraine war & supply chain: 340,000 US firms affected
There are 2,550 large US companies that have a Tier 1 supplier from Russia or Ukraine. You you can't work with those suppliers anymore. There actually are more US companies impacted with a Tier 1 supply base from this region than European companies. And this is very counterintuitive to what people would think.
Most people would say the war is a European regional issue. It's at the borders of the European community and not necessarily a big event for the rest of the world.
But it is a big event because of that Tier 1 supplier connection.
And then there's the Tiers 2 and 3 Russian and Ukrainian suppliers that deliver to the Tier 1 suppliers. The number of US companies impacted is 80,000 when looking at Tier 2, and 340,000 US companies when you go all the way to Tier 3. This is a massive impact. And the reason for this is Ukraine and Russia are home to many companies that deliver quite early upstream in supply chains. They are close to natural resources used everywhere, and are in the top three producers in the world for a number of key resources. .
Neon gas, for example. Up to know 70% of the world's production of neon is from Ukraine, and neon is critical to semiconductor production. All those suppliers are now not operating, so no neon gas is coming out of Ukraine.
If this situation continues it could be years before the semiconductor situation that is impacting so many industries stabilises.
People are actually buying washing machines now just to take the semiconductors out? That's how scarce they are.
Then there are agricultural products: barley, sunflower oil, and potatoes are massive exports from Ukraine, and the shortage of these goods is driving food prices through the roof.
With Russia, it's oil and gas. Russia is number two in gas production in the world and number three in oil production.
What we're now seeing is quite a number of smaller companies are simply stopping doing business. They do not have the cash to continue operations with these sorts of energy costs. This is adding an enormous amount of supply disruptions that are starting to mirror what we saw during Covid and we hadn't even stabilised supply chains after Covid.
Also, it's not widely know that 16% of all seafarers are either Russian or Ukrainian people. This means ocean freight providers already struggling tremendously from the pandemic are now being hit by 16% less labour availability.
Ukraine war & supply chain: global operations
The Russian Federation's invasion of Ukraine presents a serious threat to businesses and economies around the world, disrupting global supply chains, causing oil price shocks, inflation and potentially slowing global growth.
Plus the complexity of the sanctions imposed on the Russian Federation present further challenges for business leaders.
Many global firms' business continuity plans are being tested and critical operations have been challenged. Business operations – how organisations transform their operating models to find new value and growth – are being severely disrupted in finance, supply chain, procurement and also compliance to industry specific services, such as banking.
Complex and business-critical services that are handled by global operations must be reassessed and restructured to respond to new uncertainties.
Ukraine war & supply chain: 5 coping strategies
The war and global sanctions have impacted global supply chains, meaning the sourcing and flow of goods and services. Also, cybersecurity is another key topic.
What will be the economic and business impacts moving forward? The current view among forecasters, and also our analyses, show that the war will lead to mature deceleration in growth.
The extent of the economic and business impact will depend on the evolution of four uncertainties that create risk: Supply chain shocks, inflation, globalisation and energy transition.
The US will primarily be affected by higher oil prices and the knock-on effect on households, wealth, and consumer spending. Emerging markets will be particularly impacted by the strain on food supplies. Keep in mind that 30% of wheat comes from Ukraine and Russia, and we already can see the effects in our daily lives in Europe.
In the longer term, the crisis further accelerates the need for achieving adaptability, resilience and agility.
We recommend five courses of action to strengthen resilience
Flexibility Use new data-sets from inside and outside the organisation.
Cybersecurity Embed security into business priorities and align security leaders as partners with business leaders.
Non-linear supply chains. Use digital twins to understand risk exposure and run disruption simulations. Move away from linear models of supply to more flexible decentralised networks.
People Harness agile, multidisciplinary teams that push decision-making to the edges of the organisation.
Ecosystems Use the power of networks to strengthen collective resilience and assess and manage risk more effectively together.
Without any doubt, this is a fluid situation and it will continue to evolve over time. For leaders and their organisations, there is no return to the relative comfort and safety of the not-so-distant past.
The war in Ukraine has made clear that many of the old, comfortable certainties on which business relied are no longer with us.
Going forward success might ultimately depend on how well leaders adapt to the demands of this new environment.