Mitigating disruption in transportation amidst COVID-19
By Greg Karr, Capgemini Invent NA Service Delivery Manager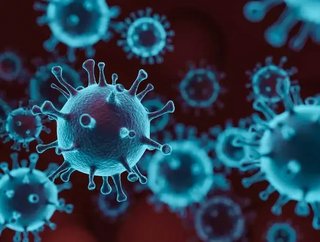 This is an unprecedented time of disruption and volatility. With economic activity grinding to a halt in most industries, transportation companies are...
This is an unprecedented time of disruption and volatility.
With economic activity grinding to a halt in most industries, transportation companies are trying to adjust to the dynamic market conditions. Recent numbers from Geotab show commercial transportation in the U.S. and Canada is operating at 89% capacity for heavy trucks, while transportation to grocery stores is at 90%. At the same time, there is a 96% decrease in passenger flights, and intermodal traffic is at a 10-year low. 
Capacity is being dispersed differently throughout the country, because most industries are shut down or severely curtailed. That means when ocean containers stopped arriving in February, California's capacity was moved elsewhere. What started in Asia had extreme ripple effects around the world.
Diversification lessens disruptions
The global pandemic is showing the need to be more diversified. Trucking companies built around a specific customer base shut down when that industry shut down. Oversaturation in one market or customer base means disruptions hit harder. Companies supporting the food and beverage supply chain saw traffic jump exponentially, as grocery stores remained open and in high demand.
The ability to see these potential events before they happen, develop strategies to reduce risk, and provide the ability to flex up or down will be key to success in the market.
Independent owner operators may be the most diversified, because they can quickly pivot to haul a variety of items. They are spot providers who are not bound by dedicated contracts and pick up from load to load. But even their back-up plan to switch to another industry like construction when volumes are down is ineffective in a pandemic.
The industry has experienced disruptions before, but nothing on this scale. Lessons learned could put companies in position to handle future disruptions better. For example, severe weather can cause issues with supply chain and transportation, as Texas-based grocer H-E-B learned from hurricanes. When the state went into COVID-19 lockdown, it was able to keep stores stocked because of adjustments they made to tighten their resiliency post-hurricane. Disruptions can be the opportunity to build stronger organizations.
SEE ALSO:
Challenge of aging systems and workforce
Technology laggards are having a tough time in the current conditions, but that pain should provide motivation to review technology solutions and embrace new tools.
Like many industries, transportation is dealing with a tenured and experienced workforce. Tracking and managing are often done via disconnected spreadsheets, with most of the day spent calling and emailing transportation providers. In some cases, companies are waiting for in-bound calls. Many companies still have manual systems. The businesses work because they have a group of people with years of experience. 
But no matter how much experience your workforce has, it was probably not prepared for a disruption of this magnitude. In a dynamic and disrupted market, they may not be making the right decisions because they have never experienced this kind of event before. If a company hasn't invested in new technology, employees may not be equipped to change direction. 
Customers trying to manage unexpected demand do not want to spend all day on the phone or sending emails to find capacity. For example, one game maker experienced a surge in demand as families stuck at home started buying more board games, but it has been difficult for the company to compete against larger retailers to get truck space. In these situations, a company looking for capacity could benefit from a real-time API rating solution to get a rate, confirm a truck, and then have a platform provider source and assign the transportation vendor.
Preparing for the next disruption
Companies which invested in technology are going to be in a better position. Technologies that produce and encourage network effects provide better insights into the market, as opposed to reacting as a single participant within the market. 
With the right technology, analytics, and metrics, companies could have seen the coronavirus trends as early as January. The analytics would have identified some of their clients increasing full truck loads to their stores. The data meant they had time to react before the disruption hit the market, but companies without a technology base had no idea and were unprepared.
The plan of attack depends on your business, and the size and scope of your industry. If you have the ability in this extreme moment of change, it can be an opportunity to step back and measure the effects on your business and ask tough questions. Was it due to the changing environment or some internal technology constraints? If your customers are closed, you can't deliver. But if your customers are open, are your manual processes and reliance on experience impacting the connections between business functions and trading partners? 
Funding technology projects is always a challenge, and transportation traditionally does not have capital to invest in expensive technology. Based on this disruption, there may be a trend to create more inexpensive offerings with mobile capabilities. It may be as simple as drivers opting in to allow companies to track them via cell phones.
Ultimately, the goal is to have a single, clear view of the entire transportation network from ocean containers to truckloads to less-than-a-truckload tracking. But this is aspirational. For now, the continued progression of a multi-pronged approach to driver visibility includes platforms with mobile capability at the center. 
Moving beyond disruptions
This disruption will cause some companies to fail. The best defense is reviewing and reflecting on the data now to make fact-based decisions. 
Transportation is already a tough industry. According to FreightWaves, more than 600 trucking companies went out of business in the first half of 2019, and COVID-19 will accelerate the demise of any who were already struggling. Without processes and technology, responding in a disruption is nearly impossible. Those companies that survive need to take the opportunity to learn, re-evaluate their corporate strategy, and be ready for the next time.
For more information on procurement, supply chain and logistics topics - please take a look at the latest edition of Supply Chain Digital magazine.