McKinsey warns of 'divide' between supply firms and staff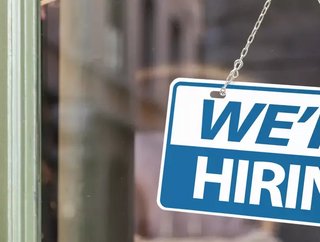 McKinsey says the pandemic has left supply chain managers out of step with what staff and job seekers really want, and that the gap will threaten growth
There is a growing disconnect between supply chain employers, their employees and also the labour market, says McKinsey. Businesses that fail to bridge this divide will suffer, it warns.
The analysis features in an episode of The McKinsey Podcast, in which McKinsey operations practice partners, Knut Alicke and Dan Swan, discuss pain points in the supply chain.
The two explore ways CEOs and supply chain managers can identify, and tackle, the key cost, labour, and transportation issues of the day. 
Supply chain management 'scary right now'
Swan says that "right now it's a scary environment for leadership", and that among the biggest issues is staffing and recruitment.  
"Executives are having real challenges finding labour," says Swan. "The common refrain I hear all the time is 'I just can't get people.'" 
He continues: "We're seeing it across the globe. Finding people to work in manufacturing plants or distribution centres is a real challenge."
Of recruitment, Swan says one problem is that an increase in supply chain tech and automation during the pandemic means that much-needed new recruits lack the necessary skills.
As well as working conditions, training will also prove vital, say the McKinsey analysts.
"We did a survey among supply chain executives and nearly all of them say they want digital talent," says Alicke. "They need digital talent for planning demand, supply and production, as well as for inventory management."
Alicke says businesses have two options on this front: 
Reskilling their own people in advanced analytics and machine learning.
Seek talent outside the organization. 
'No one to fill hi-tech supply jobs' - McKinsey
"This is where we see a big gap," Alicke continues. "There's just no one available who can fill these roles, especially in the planning functions."
Swan says the problem is not new, but that the huge global surge in e-commerce during the pandemic has amplified it.
"The demand for e-commerce has led to a totally different supply chain requirement in terms of warehouse and transportation labour."
The analysts also feel there is a mismatch between what employers think their people value and what the employees themselves value. 
Swan says; "This notion of finding the right purpose aligned with the company that you're working for? It really matters."
Both analysts agree there has been a shift in people's psychology during the pandemic, in that employees and potential recruits are more focused than ever on personal life goals. 
Swan says this means there needs to be a paradigm shift in how businesses view talent and capability.
"Once [retaining employees and finding recruits] were enabling factors," he says. "Now, these need to be strategies in and of themselves. This is a really important mindset shift for leaders to think about. Leaders need to get much more scientific and analytical around why their people are leaving."
Supply chains need good people, not just tech 
Their comments echo those of the Information Services Group (ISG), a leading US-based tech research and advisory firm. 
Asked by Supply Chain Digital for his supply chain prediction for 2022, Tim Morley, ISG director of tech research, said that recruiting and retaining good people will be absolutely vital if businesses are to thrive.
"No organisation can improve with tools and platforms alone - they need the right people to set up and configure those systems," Morley said.  
He added: "Everyone is looking to transform their supply chain, and this is having a big draw on the market. Tech firms in particular are losing skilled staff, and throwing money at the problem doesn't work.
"A higher salary isn't enough. Working conditions are now the differentiator. Employees want an attractive work culture, benefits and a good work-life balance, plus a feeling of belonging."