McKinsey: six key areas of resilience to combat COVID-19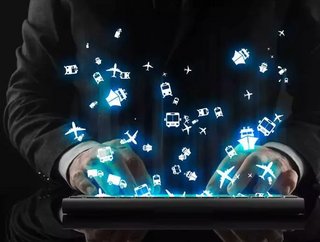 Supply Chain Digital breaks down McKinsey's report 'Supply chain recovery in coronavirus times - plan for now and the future'. In McKinsey's re...
Supply Chain Digital breaks down McKinsey's report 'Supply chain recovery in coronavirus times - plan for now and the future'.
In McKinsey's report, it was discovered that there are six sets of issues that require efficient action across the end-to-end supply chain amidst COVID-19. These are:
Create transparency

Estimate available inventory

Assess realistic final customer demand

Optimise production and distribution capacity

Identify and secure logistics capacity

Manage cash and net working capital
Create transparency 
First, it is important to work out the most important components of operations. Working with operations and production teams to review your bills of materials (BoM) and catalogue components will work out the ones that are sourced from high-risk areas. 
Following the identification of the critical components, organisations can subsequently assess the risk of interruption from tier-two and onward suppliers. This stage of planning should include asking direct questions of tier-one organisations about who and where their suppliers are, as well as creating information-sharing agreements to work out any disruption being faced in tier-two and beyond organisations. Manufacturers should engage with all of their suppliers across all tiers in order to establish a series of joint agreements to monitor lead times and inventory levels as an early-warning system for interruption and work out a recovery plan for critical suppliers by commodity.
SEE ALSO:
Estimate available inventory
Lots of businesses would be surprised at how much their inventory sits in their value chains and should work out how much of it is available. Estimating the inventory along the value chain helps capacity planning during a ramp-up period. Specific categories include:
Finished goods held in warehouses and blocked inventory held for sales, quality control and testing.

Spare parts inventory that could be repurposed for new product production.

Parts with lower grade ratings or quality issues, which should be assessed to work out if the rework effort would be justified to solve quality issues.

Parts in transit should be considered to see what steps can be taken to speed up their arrival, including those in customs or quarantine.

Supply currently with customers or dealers should be considered to see if stock could be brought back or transparency could be created for cross-delivery.
Assess final customer demand
When a crisis happens, it is important to forecast demand. To prepare correctly, organisations should:
Develop a demand-forecast strategy, which includes defining the granularity and time horizon for the forecast to make risk-informed decisions in the S&OP process.
Use advanced statistical forecasting to obtain a realistic insight into base demand.
Integrate market intelligence into product-specific demand forecasting models.
Ensure dynamic monitoring of forecasts in order to react quickly to inaccuracies. 
Optimise production and distribution capacity
With demand forecast, the S&OP process should be able to optimise production and distribution capacity. Scenario analysis can be used to test different capacity and production scenarios to understand their financial and operational implications. Optimising production starts with ensuring employee safety. This will include sourcing and engaging with crisis-communication teams to communicate effectively with employees about infection-risk concerns and options for remote and home working.
Identify and secure logistics capacity
In the midst of a crisis, working out the current and future logistics capacity by mode is even more vital than ever before. As organisations seek to increase productions and make up time in their value chains, they should prebook logistics capacity to reduce exposure to potential cost increases. Working with partners can be considered an effective strategy to gain priority and add capacity on more favourable terms. 
Manage cash and net working capital
As the coronavirus continues to take over, constrained supply chains, decreasing sales and significantly reduced margins will add more pressure on earnings and liquidity. Companies will require all available internal forecasting capabilities to stress test their capital requirements on weekly and monthly bases. It remains imperative that supply chain leaders focus on freeing up cash locked in other parts of the value chain. Decreasing finished-goods inventory through thoughtful, ambitious targets that is backed by robust governance can help towards achieving substantial savings.

To read McKinsey's full report, click here!
For more information on procurement, supply chain and logistics topics - please take a look at the latest edition of Supply Chain Digital magazine.