McKinsey: Acting For A Better Future in Business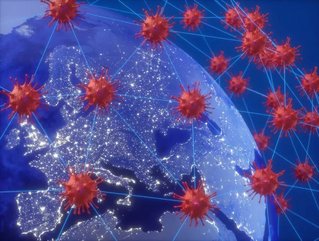 As we attempt to emerge from a six-month break, courtesy of COVID-19, people management will be critical to properly establish the new "normal...
It feels like a long time since the world has been, what was previously known as "normal". After what seems like an elongated summer break─a less enjoyable one, in many cases─business leaders are sort of puzzled; the question, "what now?" is prevalent on their minds. They've spent half a year working hard to sustain existing and create new supply chains; they've transitioned whole organisations from office-based to remote working, and they've weathered a financial storm. It's been tough, and, unfortunately, with no end in sight for the COVID-19 pandemic, we haven't exactly escaped the issue at hand ─ we continue to face daily adversity, and nobody knows when the struggle will end. 
If you react to the status quo, you'd likely bury your head in the sand ─ it's both the best and worst time to be alive. So instead of reacting, why not act? Business leaders the world over need to reinvigorate and re-energise their companies, communities, and employees. It's always been the case that the strongest survive, and that's no different in the business world; if your company is strong and resilient, it's far more likely to overcome any challenges and survive through the struggles. To reach that level, though, it'll take some strong-willed leadership and cultivation. 
Although there are myriad ways to lead and develop a company, McKinsey believes that there are ten actions that will form a path to a stronger, more robust organisation ─ regardless of industry and location. They had already found through their research that "companies that made substantive changes fared better coming out of downturns than those that didn't," and they want to push business leaders to act now, and be bold about it. In the looming shadow of COVID-19, we haven't got time to beat around the bush. 
The ten actions provided by McKinsey can be completed by any company, and they potentially should be acting upon them. And, as with all times of crisis, remember that your human resources are of the utmost importance─managing your people is absolutely vital if you want your workplace to learn and develop in the aftermath of the pandemic, and to ensure that you're taking care of employees. Life is about adapting to new norms and standing in the face of adversity, and McKinsey's ten steps could be an excellent source of guidance if you're struggling to do so.
Source: https://www.mckinsey.com/business-functions/strategy-and-corporate-finance/our-insights/what-now-decisive-actions-to-emerge-stronger-in-the-next-normal