Masternaut fuels growth with E.Novation acquisition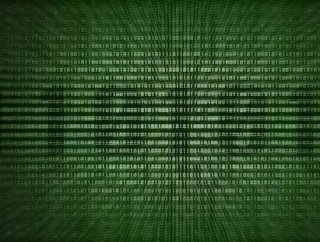 Follow @Staff_SCDeditor Masternauthas announced that it is to acquire E.Novation BTC, in response to increasing demand for its telematics solutions acr...
Masternaut has announced that it is to acquire E.Novation BTC, in response to increasing demand for its telematics solutions across the European transport and logistics market.
E.Novation, a German-based data service provider, offers solutions for the archiving and analysis of vehicle data via digital tachograph, as well as the monitoring of European toll charges and vehicle costs. Europe's top vehicle management and mobile workforce management organisation has signed an agreement to acquire the company subject to the fulfilment of pre-closing conditions.
The acquisition, which is expected to complete before the end of June 2013, will mark an important step in the development of Masternaut's systems, enhancing its technology offering with the ability to transmit tachograph data wirelessly – and making it one of the first in the market to do so.
 Logistics companies using the systems will have instant access to tachograph-generated data from across Europe, detailing driver and vehicle information including speed, driving and resting times and historical details including mileage, in-line with EU regulation.
Facilitating a huge increase in the efficiency of data compilation, the functionality eliminates the need for manual collection and therefore significantly reduces associated costs. Masternaut will also takeover E.Novation's Berlin office, opening its first German R&D base in order to accelerate product development in the region.
This acquisition is the latest in a series of growth announcements for Masternaut. In the first quarter of 2013, the company announced the expansion and bolstering of its R&D team, as well as the coming together of Masternaut Germany GmbH with Masternaut GmbH in Meerbusch to deliver its technology to an expanded German customer base.
"It's been a busy start to the year at Masternaut, and it shows no sign of slowing down," Martin Hiscox, chairman and CEO of Masternaut, said: "The telematics market is currently in a very exciting place; customer demand is higher than ever and, as a result, we're seeing huge potential for innovation and growth – which we're committed to leading from the very forefront.
"The acquisition of E.Novation will not only enable us to deliver Masternaut's customers more ways in which to increase the efficiency of their fleets, but will also mark the establishing our first R&D point of presence in Germany. Going forwards, we're looking to build on this momentum, continuing to address the growing demand across Europe and beyond."