Culina selects Microlise to monitor its trailer fleet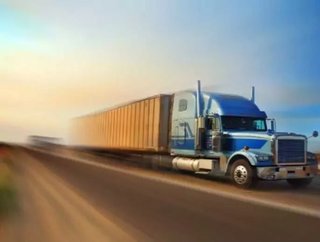 Following a comprehensive tender process, Culinahas selected Microliseto supply its Safety Module, with Forward Facing Cameras and Trailer Tracking solu...
Following a comprehensive tender process, Culina has selected Microlise to supply its Safety Module, with Forward Facing Cameras and Trailer Tracking solutions. This is in addition to the currently deployed Microlise vehicle tracking and telematics products. Fitment and roll-out across the entire fleet commenced during June this year.

Culina is the UK market leader in shared-user food and drink logistics, managing integrated, end-to-end supply chain solutions across the chilled and ambient temperature regimes. The culture at Culina is built around delivering the most efficient and sustainable solutions to customers and the wider industry. Investment in the latest technology and pioneering solutions offering sustainability for the future is key to the company's roadmap.

In addition to the existing vehicle tracking, telematics and journey management package, Culina have opted for the Microlise Driver Safety module (with forward facing cameras) along with the Trailer Tracking solution.

The Microlise products selected represent a significant investment by Culina and is in line with an IT strategy of consolidating systems across the business.

The Microlise Driver Safety module will offer Culina continuous recording via the windscreen mounted camera system, which is connected to the existing Microlise manufactured telematics unit. In the event of an incident, managers are alerted and can access footage and detailed information through the enhanced health & safety reporting suite as part of the investigation process. Driver speeding can also be monitored through the contextual speeding alerts and reports provided.

Tom Middlemiss, Operations Director for Projects at Culina said: "We are expecting to see a reduced number of incidents/accidents in general. However, where they do occur, the system will allow us to investigate and understand what has happened in much more detail.
"We will be able to easily identify if incidents are our own fault or the fault of the third party and to identify and contest any 'cash for crash' incidents. This will provide a level of protection for our drivers and will assist us in improved third party claim recovery. Both the forward facing cameras and contextual speeding reports will also help us reduce speeding incidents and to improve safety and fuel efficiency."

In addition, trailer tracking will provide Culina with greater visibility of its trailer fleet along with the ability to monitor the temperature of their chilled trailers and get alerted if a trailer drifts outside its set temperature tolerances.

"Trailer Tracking will allow us to maximise the use of our assets, reducing the risk of lost trailers," continues Tom, "and we expect it to significantly simplify the daily trailer tracking process which each site completes."

Chris Wallace, Sales Director at Microlise commented, "Having realised the significant benefits we offer, we are seeing more and more of our customers moving on to the next level of product. Culina have embraced the technology and are now taking advantage of the comprehensive suite of products on offer at Microlise."

Microlise is a leading Transport Management Systems provider. Its systems, underpinned by market leading telematics technology, enable customers to reduce operating costs and environmental impact by maximising the efficiency of their transportation. For more information, please visit www.microlise.com.