Maintaining a sustainable approach amidst a digital transformation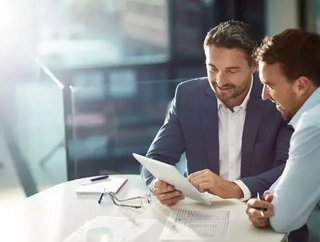 Due to the rate that technology develops, businesses have a requirement to be lean and adaptable now more than ever before. Technology has become the...
Due to the rate that technology develops, businesses have a requirement to be lean and adaptable now more than ever before.
Technology has become the right-hand man to companies worldwide and you will be hard-pressed to find an organisation in the supply chain space that doesn't see the value in the implementation of new technology.
However, while the introduction of Big Data and artificial intelligence (AI) has been felt industry-wide and further, there remains a responsibility to ensure that sustainability is also considered. Antony Bourne, President of IFS Industries, believes customer pressure has meant that companies' hands have been forced into adopting a more sustainable approach. "Sustainability in procurement, manufacturing, and all across the supply chain has been driven by consumers – there's no doubt about it," says Bourne. "Companies have had to adopt a far more sustainable approach to their businesses due to this pressure. However, it is sometimes difficult to get the right historic data to see where sustainable practices could be brought in. But, nowadays, with the greater connectivity that new technologies afford the entire supply chain, companies have access to much more data to draw upon to make data-driven sustainability decisions. Unfortunately, a lot of this is still in siloed spreadsheets, but it is improving."
From the outside looking in, it could seem that both sustainability and technology couldn't be further apart. However, the whole point of sustainable technologies is to reduce waste while maintaining efficiency. Without leveraging technology and introducing new processes, how can companies expect to reduce their carbon footprint? "All new manufacturing and procurement purchases can be integrated and have complete traceability to allow sustainability decisions to be made," affirms Bourne. "In a world moving towards a more sustainable future, those companies which don't adopt new technologies now risk falling by the wayside and missing out on the benefits from a shift towards greener business practices."
SEE ALSO:
Through technology, companies have been granted the opportunity to utilise new tech to promote sustainability initiatives. In a number of US cities, including Washington DC and New York City, an app called Greenease, which directs its users towards green eateries and encourages consumers to make environmentally healthier choices, has been introduced. The app only shows restaurants that source food from local, ethical and sustainable suppliers and allows its users to consciously make greener decisions. The blend of technology and sustainable interests shows that the collaboration can be successful for businesses and the environment, if executed correctly. Another example of green technology is solar cell, which converts energy from natural light into electrical energy through the process of photovoltaics. By generating electricity from solar energy, it equals less consumption of fossil fuels, in addition to the reduction of pollution and greenhouse gas emissions.
In a strategy+business article on technology and sustainability, authors Nils Naujok, Henry Le Fleming and Naveen Srivatsav reiterated the importance to businesses of marrying innovation with sustainability. It was explained that: "Digital technology and environmental sustainability are often mutually reinforcing. Without digital technology, it's hard for companies to ease their pollution footprint or manage waste. Without a full understanding of sustainability, the energy drawn by computers can be wasted. Bringing digital prowess and sustainable practices together should be at the forefront of strategic thinking for any business — as a way to differentiate itself and gain long-term viability among customers, regulators, and the communities where businesses operate. In fact, it may even be essential."
Following the introduction of the corporate social responsibility (CSR) strategy, companies now play an integral part in giving back to society as firms seek to implement sustainable strategies and target a greener future for its own respective operations and the environment as a whole. "Sustainability is about delivering on our promise and purpose to the wider community, while embracing and adapting to uncertainties," says Yeoh Oon Jin, Executive Chairman of PwC Singapore. "During the year, we have taken a multi-pronged approach through technology and digitalisation to not only create a workplace for the future, but also a workforce of the future made up of individuals who are able to continue giving back to the economy and drive positive change."
With climate change affecting everyone, all companies have a responsibility to do their part and review how operations are conducted to see if positive changes can be embraced. The overall aim is simple: lessen the impact of climate change for future generations and technology can act as a catalyst. With more thought clearly going into how technology can be used as an accompanying tool for sustainability for businesses, the hope is that the future can become a greener place