Largest Sustainable Supply Chains: Sodexo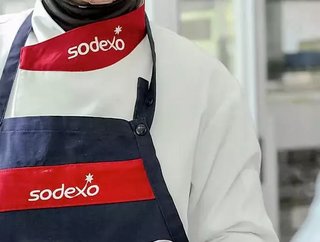 Supply Chain Digital takes a closer look at the companies featured in September'stop ten largest sustainable supply chains worldwide. Next, is Sodexo...
Supply Chain Digital takes a closer look at the companies featured in September's top ten largest sustainable supply chains worldwide. Next, is Sodexo.
Operating in a diverse range of industries to cater to large business and public sector clients, Sodexo serves approximately 100mn consumers every day and provides 100 different services to 72 different countries. With solutions such as food services & catering, facilities management, property & technical services, benefits & rewards services as well as personal & home services, Sodexo values its sustainability drive and operates with the mission of helping to improve quality of life and understands its responsibility to preserve it.
As part of its "Better Tomorrow" roadmap, Sodexo has made the commitment to cut all its carbon emissions by 34% within the UK and Ireland by 2025. Through this plan, the firm has already helped improve the quality of life for its employees, as well as ensuring a diverse workforce and inclusive culture reflecting and enriching communities. Through its "Wasteful to Tasteful" initiative, Sodexo has saved 58mn tonnes of wonky fruit and vegetables from landfill since 2018. The company is committed to sustainable business practices with more than 80% of pork and 92% of beef is served at its sites and locally sourced.
SEE ALSO:
With a drive to ensure that transparency and authenticity, Sodexo is committed to sourcing Red Tractor assured products, sustainable fish and products that are in season where possible. Sodexo maintains the approach that food should be eaten, not wasted, with the firm collaborating with its teams, clients and suppliers to reduce food and collateral waste at all of its sites across the UK. With the nine local commitments and clear objectives set out for 2025 to guide its roadmap, in accordance with the United Nations Sustainable Development Goals (SDGs), Sodexo ensures that it holds itself responsible to the following:
By 2025, the aim is that as an employer, there is an 80% global employee engagement rate, 100% of its employees work for gender balanced management teams as well as 100%of its employees are trained on sustainable practices. As a service provider, 100% of its consumers are offered healthy lifestyle options every day, £200mn of its business value will benefit SMEs and there will be a 34% reduction in carbon emissions. As a corporate citizen, 575,000 UK and Ireland beneficiaries are impacted by Stop Hunger activities, collaborating on initiatives that improve the quality of life of women and there is also the aim of overcoming a 50% food waste reduction by 2030.
For more information on all topics for Procurement, Supply Chain & Logistics - please take a look at the latest edition of Supply Chain Digital magazine.