Kerala, India to incorporate emergency supply chain management into disaster response strategy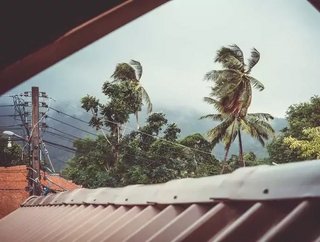 Stretching for over 370 miles along the southwestern coast of India, Kerala is home to over 33mn people. Like much of southern India, Kerala experiences...
Stretching for over 370 miles along the southwestern coast of India, Kerala is home to over 33mn people. Like much of southern India, Kerala experiences two monsoon seasons: periods of heavy rain beginning in June and mid-October that last for months at a time.
Although the region is accustomed to cycles of heavy rainfall, the accelerating pace of the global climate crisis has increased the unpredictability and severity of these weather patterns. In the 2018 monsoon season, heavy rains led to the worst flooding in the region for nearly a century. Almost 500 people lost their lives.
This year, the Kerala State Disaster Management Authority (KSDA) is taking lessons learned from the 2018 floods. In order to better respond to the 2019 monsoon season - expected to hit the Kerala coast this week - the KSDA has restructured its disaster management plan in order to include emergency supply chain management as a critical component, according to a report by The Hindu.
SEE ALSO: 
Nyoman Pujawan, Nani Kurniati and Naning A. Wessiani, co-authors of the 2009 research paper Supply chain management for Disaster Relief Operations: principles and case studies, write that: "owing to environmental degradation, changing weather patterns, human occupation of hazardous locations, rapid urbanisation and the spread of HIV/AIDS in the developing countries, the number of disaster, both natural and man-made, is expected to increase in the years to come (Ergun et al., 2007). Whybark (2007) suggests that the forces of increasing population, human infringement into risky areas, and changing of climate patterns are offsetting our ability to effectively reduce the impacts of various disastrous events, despite the advancement of relevant technologies. As a consequence, the need to continue the work of improving disaster relief is extraordinarily important." The study continues, noting that "One of the most important issues in Disaster Relief Operations (DROs) has been the logistics/supply chain activities."
This sentiment is being echoed in the new emergency strategies being deployed by the KSDA. "The disaster management plan for the State is under revision. We hope to incorporate the concept of supply chain and logistics in it to make it more efficient in handling crises. The TISS study was part of the background work in this direction," KSDMA member secretary Sekhar L. Kuriakose said to The Hindu.
According to The Mint, supply chain duties will be reinforced using the agency's new handbook. "In the past, monsoon preparedness directives used to be sent out only as a government circular. The roles and responsibilities of individual departments were not spelled out in a single document clearly. The handbook has details of roles and responsibilities of monsoon preparedness and emergency response of 29 official departments, central agencies and district management authorities and State Emergency Operations Center (SEOC)," said Kuriakose.