Inventory management optimisation: a must for 2021 & beyond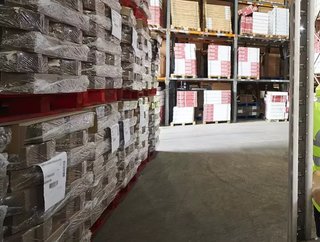 Now more than ever, supply chains need effective inventory management optimisation strategies to weather fluctuating demands and potential disruptions
It is fair to say that inventory optimisation is needed now more than ever in the supply chain world. Following the initial outbreak of COVID-19, it was estimated that US$8trn worth of goods were held for sale as operations came to a halt, with stock management issues estimated to cost manufacturers in the UK alone £66bn because of disruption caused by the pandemic. 
Now 18 months on from the initial outbreak, organisations are starting to make the journey back to 'business as usual'. As they transition into the new "normal", and in reaction to the supply struggles exposed by the pandemic, many business leaders are wondering whether an investment in inventory optimisation should be a priority or not. 
While it's natural to assume that making a precautionary investment to mitigate future risks just in case the supply chain falters again, the pre-COVID-19 statistics reveal that issues relating to inventory management aren't new. In fact, the figures suggest that global retailers had known about the problem for a long time and had been making good progress in combatting inventory distortion, reducing it by US$158bn since 2017. 
So inventory distortion certainly wasn't born out of the pandemic, as many suggest. Rather, it is a continuous and now growing challenge, exacerbated by COVID-19, with a worldwide figure totalling US$1.8trn in 2020.
"More than anything else, the COVID-19 pandemic has provided a teaching moment in what can happen when inventory planning, tracking, and management capabilities are not where they need to be. Over the last year, we have learned that 'rules of thumb' unit-based policies for safety stock are far too static to respond to sudden and significant demand and supply disruption," says Ned Glattly, Managing Director and Leader in Deloitte Consulting's Supply Chain and Network Operations Practice.
"We learned that suboptimal deployment 'stranded' inventory where it was not needed and left huge gaps where demand spiked. We learned that visibility – just knowing what we have and where it is – is perhaps more critical than 'optimised' inventory levels, and working remotely made us more reliant on data and systems to provide this visibility. We learned the importance of including inventory planning as part of an integrated business planning capability. In short, inventory tends to shine a light on all things both good and bad in a supply chain, and COVID-19 provided a case study in how important it is to get it right."
Understanding the core elements of inventory management and its importance in the supply chain
With inventory management ranking among the most important elements of a successful and profitable supply chain, leading organisations are leveraging inventory optimisation for a long term and sustainable competitive edge and strategic advantage. 
Significant stock management issues reported by the Advanced Supply Chain Group (ASCG) include "poor stock availability leading to lost sales and margin dilution, as well as high levels of stock surpluses resulting in heavy discounting of products and losses incurred through aged and out-dated stock," supply chain inventory optimisation can help organisations to balance capital investment constraints and goals across a large number of SKUs, while also considering supply and demand fluctuations.
"Inventory policies and processes, working together across the global supply chain, define the overall supply chain posture — and also determine how the business will respond to changes in market and supply conditions," states Blue Yonder. Therefore it's crucial to understand the core elements that drive success in inventory management.
"At Deloitte, we have proposed six core 'ingredients' of inventory excellence – governance, tools, visibility, strategy, analytics, and process", adds Glattly.
"Collectively, these ingredients contribute to a capability. You can make improvements with just process fixes or tools. You can put in place governance and measurements. You can provide better visibility, and you can use this visibility to enable actionable analytics and insight. However, the reason they are all collectively important is that together they make inventory management both impactful and sustainable."
Navigating inventory challenges with optimisation practices 
"Managing inventory was a big ask when customer demand and supplier lead times were fairly predictable, but with marketplaces and supply chains more dynamic than ever, the job just got much harder. With customer demand and inventory supply continually fluctuating up and down, 'old-school' inventory management practices are simply too basic," comments Eazystock.
By introducing inventory optimisation practices for demand forecasting, stock levels, and supply continuity, supply chains can "take a feed of inventory data, do the forecasting and replenishment calculations, and provide the intel that can be used to make smarter purchasing decisions."
Demand forecasting
While traditional forecasting methods are effective when demand is stable, volatile disruptions such as COVID-19 require more sophisticated methods. Adopting an inventory optimisation tool that uses statistical forecasting formulas can help supply chains account for variations in demand. "This method recognises that every inventory item has a different demand pattern because it is affected, to some degree, by its position in its product lifecycle, or by seasonality, trends or promotions. All of these are taken into account when forecasts are automatically generated and updated to inform purchasing parameters and stocking rules," says Eazystock.
Carrying the right stock
When trying to navigate the challenging task of carrying the right inventory items to meet demand while ensuring that a sensible investment is made in stock, supply chain management (SCM) teams need to track item stock levels that are business-critical and react accordingly to potential influencing factors to alleviate risks. 
"Inventory optimisation helps by classifying items and focusing on the availability of those most important to the business. A simple form of inventory classification can be done manually using ABC analysis, but with inventory optimisation software, the categorisation can be much more sophisticated [...] The big advantage of inventory optimisation software is that stocking rules and reordering parameters are automatically adjusted to ensure service levels are met. This means that reorder points, reorder quantities and safety stock levels are all dynamically calculated, based on market dynamics", adds Eazystock.
Supply continuity 
Finally, when it comes to mitigating variation in supplier lead time, the replacement of traditional inventory management with probabilistic inventory is something that supply chains should consider. 
"Securing supply has been extremely difficult for many SCM teams in 2020, and supply issues could re-emerge at any time. Formulas used to calculate replenishment, e.g. reorder points or safety stock levels etc., need the ability to be adjusted when supplier lead times change to avoid stockout situations. This can be done manually on a regular basis or using inventory optimisation software that will track lead times and update purchasing requirements automatically," says Eazystock.
How digitalisation is transforming inventory management and optimising operations
Being one of the 'foundational use cases for the digital supply chain', "real-time sensor data and tracking capabilities are being leveraged to optimise placement, avoid obsolescence, and help enable proactive planning and responsive replenishment [in inventory management]," says Glattly.
"The digitisation of inventory has also enabled game-changing analytics. By harnessing the data that captures how inventory moves through a supply chain, we are able to build a "digital twin"– a model that illuminates what is actually happening versus what we planned to happen. From this, we gain insight into what is needed, what is excess, and more importantly, how inventory requirements are being impacted by the underlying drivers such as lead time, production and shipping frequency, demand volatility, quality, and supply variability," continues Glattly.
The benefits of an increasingly digital inventory management strategy for the supply chain 
"The value of digital in inventory management is significant and impacts all aspects of the enterprise value equation," says Glattly, who lists some of the core benefits for organisations that are looking to digitise their inventory management:
Top-line revenue benefits from mitigating stockouts and lost sales and redeploying products to respond to demand changes with agility 

Cost benefits are enabled by avoiding expediting and firefighting, as well as reducing obsolescence and write-offs

The impact on working capital is perhaps the most significant. The digital capability isolates excess and provides actionable insight into how to draw it down
"Technology is foundational to Inventory optimisation. Most advanced planning solutions provide for multi-echelon inventory optimisation (MEIO) that provide inventory levels across a network and not just at individual locations. Keep in mind that having good inventory visibility as well as core planning fundamentals in place is critical before targeting optimisation, as you really can't optimise inventory without knowing what is currently in the network and having a planning process to execute against the recommendations", adds Glattly.
The next decade of inventory management optimisation
"Inventory management has come a long way in the last five years," says Glattly. "We are seeing a greater recognition that inventory is the critical 'link' in optimising the end-to-end supply chain, as manifesting in several key areas."
Such key areas include: 
A big focus is on improving inventory visibility

: "You can't manage what you can't see. Tools that provide real-time tracking and visibility to inventory are a big focus, and visibility is a very popular 'control tower' use case."

Significant focus on inventory strategy:

"We are seeing more companies exploring opportunities to operationalise proven capabilities like pooling, postponement, and multi-echelon optimisation. There is also a greater focus on becoming more demand-driven, targeting smarter replenishment of inventory buffers based on 'sensing' demand signals."

Greater emphasis on making inventory management a key part of the supply chain operating model and Enterprise Business Planning (EBP) process:

"Inventory centres of excellence are becoming more commonplace, bringing strategy, planning, and analytics together to operationalise leading inventory management capabilities across the enterprise."
"The days of inventory being viewed as 'free' are long gone," says Glattly. "Scrutiny over inventory and its role in improving cash flow is a priority in most industries, even where margins have been historically high and stockout-driven losses significant. This trend will continue. Priorities for inventory management will be to enhance the capabilities discussed today. Data and analytics will become core competencies of inventory managers." 
"Companies will better align individual performance objectives with inventory goals – and these objectives will be shared to foster collaboration. Inventory stocking policies will become more dynamic and will 'scale-up and down' based on days-of-coverage, not static unit targets. Optimisation capabilities will evolve to become simulation and machine-learning-based. Finally, planning and fulfilment will become more synchronised and will fully embrace intelligently positioned inventory as a key objective to becoming a more demand-driven and responsive supply chain," concluded Glattly.