Introducing the Top 100 Women in Supply Chain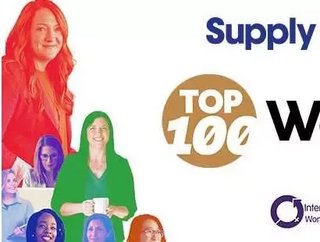 Supply Chain Digital launches its celebration of the Top 100 Women in Supply Chain. Check it out and vote now...
In celebration of International Women's Day, 2021, BizClik Media Group, through its various magazines ─ Supply Chain Digital, Technology, and FinTech ─ is launching a celebration of women in the respective industries all around the world. 
"Why these three industries?" I hear you ask! Well, women have played leading roles in them for a long time, now. And, when you consider how important these industries have been during the era of accelerated digital transformation caused by the COVID-19 pandemic, we think these leading ladies deserve some recognition.
Get ready to cast your vote, as the teams across Supply Chain Digital, FinTech Magazine, and Technology Magazine, kick-off our daily celebration of the individual achievements of the women that kept the world turning when, if we're honest, it seemed like everything was burning. 
"Now more than ever, women are playing crucial roles in these vital industries", says Stacy Norman, Chief Operating Officer, BizClik Media Group. These sectors are undergoing a digital transformation and women are leading the way.
The Top 100 Women will celebrate individual achievements but also those of every woman working in the industries that BizClik covers every day. Digital communities are now invited to nominate influential women, with the final Top 100 Women list being published by BizClik Media Group in special digital supplements on 8 March 2021.
Voting is now open so nominate your personal industry-related heroine by clicking , or on the big button below!