Infor to enable supply chain transformation at Vida Shoes International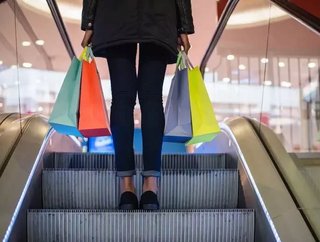 Cloud application provider Infor has won a contract to provide Vida Shoes International with a suite of products to enable a supply chain transformation...
Cloud application provider Infor has won a contract to provide Vida Shoes International with a suite of products to enable a supply chain transformation for the footwear company.
Vida has selected a suite of Infor applications specialised for the retail industry to help simplify its supply chain network, achieve process improvement, and provide the organization with real-time data in a fully integrated business solution.
Specifically, Vida will deploy Infor CloudSuite Fashion, which offers access to industry specific analytics providing critical metrics and key performance indicators to end-users through a unique user interface that utilises Infor ION, a purpose-built middleware, and Infor Ming.le, a social collaboration engine.
Infor said that these enhancements support global value chains by allowing users to view real-time data at any time and from any location.
In addition, Infor Fashion PLM will deliver tools to bring products to market faster and finish in a few days what would otherwise take weeks or months, linking every step in the product development process, which will help reduce errors, costs, and time to market.
Better collaboration tools will help Vida automate communications to save time, communicate more effectively across the supply chain, and connect more closely to partners, while supplier self-service functionality will provide the teams with up-to-date real-time information.
"We decided to partner with Infor because of its ability to provide footwear specific business software and applications that will help our company respond quickly to changing market demands and streamline communication across divisions," said Arthur Levine, CFO, Vida. 
"We have grown rapidly over the past five years, both organically and through new licenses and brand acquisitions. We needed to be sure that we were partnering with a company that could provide us with software and solutions to support similar future growth. 
SEE ALSO:
"We needed a technology platform that would unify our operations and give us a single, trusted source of data from the supply chain through to the end user."
Vida will also implement a suite of GT Nexus-powered supply chain solutions including Purchase Order Collaboration and Procure to Pay.
These applications will deliver rapid payment approval and notice of discrepancies, with a clear picture of cash flows and expected payment dates to suppliers. Vida will have a single view of order data between their suppliers, and confirm or negotiate order terms across multiple orders and items simultaneously.
Corey Tollefson, General Manager and Senior Vice President of Infor Retail, said: "We are excited to partner with Vida in the deployment of a next generation omni-channel supply chain solution. 
"Infor's CloudSuite Fashion solution combined with the Infor GT Nexus Commerce Network provides Vida with a digital supply chain platform that will provide them the dependability, agility, and accuracy they need to be successful in the ultra-competitive fashion industry. 
"This suite not only allows Vida to manage its business within the four walls of its organization, but also gives them the visibility and capability to manage the supply chain across one of the world's largest business networks, Infor's GT Nexus Commerce Network, which includes over 55,000 companies globally."