Inchcape Shipping Services opens in Mozambique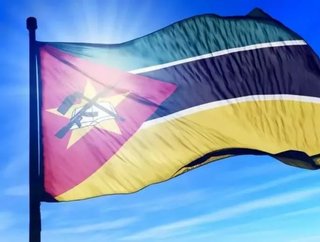 Follow @SamJermy and @SupplyChainD on Twitter.Inchcape Shipping Services (ISS), the world-leading marine, cargo and supply chain solutions provider, has...
Follow @SamJermy and @SupplyChainD on Twitter.
Inchcape Shipping Services (ISS), the world-leading marine, cargo and supply chain solutions provider, has expanded its operations in Africa with the opening of new offices in Maputo, Mozambique which provide coverage across all of the country's main ports from Pemba in the north, right down to Maputo itself.
ISS Mozambique was declared open for business on 23 March 2015, when it received its first agency nomination in the Port of Maputo as port agent for a Gasoil discharger. Services on offer are wide ranging and include Port Agency, Liner Agency, Vessel Husbandry, Customs Clearance and Freight Forwarding, and Project Logistics to the Offshore Oil and Gas Sector.
As part of a strategic expansion programme, Africa offers significant immediate and long-term opportunities for the ISS Group. Mozambique, a country endowed with rich and extensive natural resources, is the latest opening on the sub-Saharan continent which brings the coverage of ISS Africa's network up to nine countries, with further openings planned in the foreseeable future.
The team of eight will be headed up by General Manager, Raymond Prinsloo who reports directly into Kenya- based David Mackay, Executive Vice President of ISS Africa, who has spearheaded the project to open ISS's latest addition to the network.
Mackay explained: "We are very pleased to announce ISS Mozambique open for business and are confident about the opportunities in Mozambique and beyond, as we continue to develop the ISS network in line with our ambitious strategy for growth.
We have been working closely with existing and potential new customers to gain a deep understanding of their requirements in the region and ensure that this new start-up will cater to their exact needs. The whole team has been carefully selected for their professionalism and ability to deliver services to the internationally recognised standards of Ethics and Compliance, HSSE and Quality management our customers demand."
Inchcape Shipping Services is the world's leading maritime services provider. With some 300 proprietary offices in 67 countries, and a workforce of over 4,000 the company's diverse global customer base now includes owners and charterers in the oil, cruise, container and bulk commodity sectors as well as naval, government and inter-governmental organisations.
ISS provides landside commercial and humanitarian logistics, transit, offshore support, informational and other associated maritime services. The company also provides a growing range of outsourcing services including global crew and marine spares logistics; port hub agency management; and sophisticated Enterprise Resource Planning solutions through its subsidiary ShipNet.
For further information please visit: www.iss-shipping.com