CEVA and FedEx leverage expertise to help Ebola response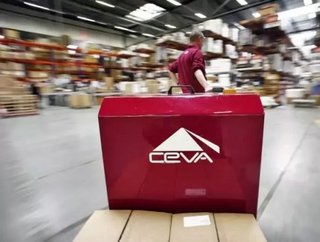 Follow @SamJermy and @SupplyChainD on Twitter.FedEx and CEVA have both been using their expertise to aid Ebola stricken countries in west Africa in rece...
Follow @SamJermy and @SupplyChainD on Twitter.
FedEx and CEVA have both been using their expertise to aid Ebola stricken countries in west Africa in recent weeks.
CEVA, one of the world's leading supply chain management companies, airlifted more than 70 tonnes of urgent supplies to Monrovia, Liberia on 10 October to assist in ongoing efforts to combat the West Africa Ebola outbreak.
The airlift was chartered by the US Agency for International Development (USAID), the lead government agency coordinating US Ebola response efforts which has been working to expand the pipeline of medical equipment and supplies to the region.
Included in the shipment were infrared thermometers, disinfectant backpack sprayers, tents, and plastic fencing to be used in the construction of Ebola treatment units. The supplies were sourced by USAID from multiple locations around the world and delivered to CEVA Charter Services at Liege Airport in Belgium.
From there, CEVA loaded the cargo onto a Global Africa Cargo MD-11 freighter aircraft for a direct flight to the Liberian capital of Monrovia.
CEVA Logistics Corporate Account Manager, Marc Burgard, said: "This was a really important charter, and we were honoured to have been able to play a part in the Ebola response.
"There were several challenges along the way because of the diverse locations of the  items involved, the urgency of the job and the number of time zones concerned, but the charter arrived safely in Liberia."
FedEx also teamed up with USAID and numerous humanitarian organisations including Heart to Heart, Direct Relief, Project Concern International and AirLink to move much needed medical materials to Monrovia, Liberia, an area heavily affected by the Ebola virus.
The 140-plus pallets of relief supplies included everything from surgical masks and safety glasses to thermometers and syringes, most of which were donated to the International Medical Corps (IMC) in Liberia to support the launch of Ebola mobile treatment centres.
FedEx leveraged its global network of logistics expertise to move the supplies by truck and by plane from the United States to Europe as part of a special donated shipment. From there, the shipment was moved via third party carrier to its final destination in Liberia.
In additional to the supplies donated to the IMC for Ebola relief, FedEx also assisted in moving 650 gallons of donated hand sanitizer on behalf of Direct Relief to the Ministry of Health and Social Welfare in Liberia. This amount will supply 20 clinics for up to a month.
FedEx said in a statement it is proud to be a part of this effort to help prevent the spread of the Ebola virus and to ensure those in need receive the proper medical care. FedEx has long-standing relationships with relief organizations around the world. Through these relationships, FedEx is able to assist in situations like this to ship large amounts of supplies to those impacted the most.