IBM Sterling: AI solutions for supply chain visibility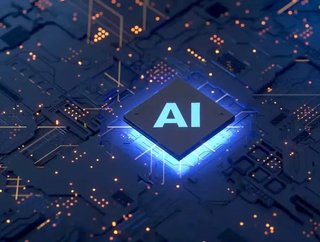 Supply Chain Digital takes a closer look at IBM Sterling's AI solution for supply chain visibility and connectivity. Striving to develop world changi...
Supply Chain Digital takes a closer look at IBM Sterling's AI solution for supply chain visibility and connectivity.
Striving to develop world changing progress, "IBMers believe in progress—that the application of intelligence, reason and science can improve business, society and the human condition."
IBM prides itself on its "dedication to every client's success", delivering "innovation that matters—for our company and for the world" and its ability to build "trust and personal responsibility in all relationships."
IBM Sterling operations drive connectivity and visibility across the entire supply chain with artificial intelligence (AI) powered solutions. Its wide range of AI and cloud solutions have been delopyed in multiple industries around the world, including: aerospace and defence, automotive, electronics, manufacturing, metal, mining, oil and gas, retail, telecommunications, travel and transportation.
Core products provided by the company for the supply chain industry are split into three areas: supply chain visibility, order management and B2B collaboration.
SEE ALSO:
Supply chain visibility
Within its supply chain visibility solutions, IBM Sterling offers an extensive, supply chain business network, intelligent delivery transaction solutions and supply chain insights, providing organisations with predictive capabilities and real-time insights for better decision making and risk mitigation.
Order management
When it comes to order management, IBM Sterling offers four core solutions, order management - a seamless omnichannel for effective fulfilment operations - as well as a fulfilment optimiser, inventory visibility tracker and supply chain insights.
B2B collaboration
When it comes to B2B collaboration, IBM Sterling offers its clients 13 core solutions, some of which include the automation of B2B processes, a single point of contact to digitise the supply chain B2B business network, the ability to track mission critical information and the ability to secure and shield trusted networks with a secure proxy.  
To find out more about IBM Sterling's supply chain solutions, click here!
For more information on procurement, supply chain and logistics topics - please take a look at the latest edition of Supply Chain Digital magazine.