IBM: five trends set to shape the future supply chain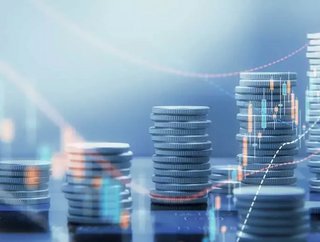 With the supply chain industry in the midst of significant technological change, IBM has outlined five trends that will shape the supply chain of the fu...
With the supply chain industry in the midst of significant technological change, IBM has outlined five trends that will shape the supply chain of the future. Supply Chain Digital takes a closer look.
1. Artificial intelligence (AI)
Supply chains are set to be intelligent and self-correcting in the future. In order to make more informed decisions, self-correcting supply chains, an increasing number of firms are leveraging AI-powered analytics to perceive patterns of demand for products and services across geographic and socioeconomic segments. Supply chains include a range of parties trying to orchestrate the exchange of goods and services through purchasing orders, invoices, shipping notices and credit and debit notes.
Supply chains are expected to understand the current state of things and take action. Data is being increasingly integrated from sensors, GPS and weather patterns to see events and witness scenarios as they take place. With more intelligence from assets like products, machines, facilities and processes, the next step is to recommend or take action. With a dashboard that automates and analyses streams of information, it allows risks to be anticipated, disruptions to be mitigated and opportunities to be seen that have been previously hidden from view. 
SEE ALSO:
3. Blockchain
Multi-enterprise network hubs are set to be equipped with blockchain and will provide power to companies of all sizes. Blockchain enables a secure, transparent network with all participants. The future will see supply chains able to procure, source, manufacture and handle logistics across a broad array of players including small to medium businesses. There has already been several use cases of blockchain within multi-enterprise networks such as:
A solution that traces food items from "farm to fork" and provide transparency across all ecosystem participants to reduce the impact of food recalls.
An open, extensible platform for paperless trade, sharing cross-border shipping information among all the players and systems in the supply chain ecosystem. This was created to increase the speed, efficiency and transparency of transactions and reduce costs.
IBM Sterling Delivery Transaction Intelligence
A portfolio of blockchain application that provides an extensive shared record of real-time, multi-enterprise digital events across the supply chain.
4. Intelligent order management
Supply chains are set to orchestrate the perfect order and master inventory visibility. It is thought that supply chains of the future will enable an intelligent order management system that works across multiple partners to orchestrate demands in real-time from source to delivery to returns. "Real optimisation is going to help us make sure that we have the product where it is most necessary and we get the benefits of fragmentation reduction and cost of package reduction," said Rich Bingle, Senior Vice President of Supply Chain at REI. "Most importantly, we get a better moment with the customer. Whether they are in the store or online, they are getting 'yes' and it is happening efficiently."
5. Quantum
IBM expects supply chains to have new possibilities with Quantum. With technology continuing to accelerate, Quantum reaffirms that the impact that each new technological innovation isn't yet known. Supply chain leaders will be able to use the extensive level of data to achieve unprecedented breakthroughs. 
For more information on all topics for Procurement, Supply Chain & Logistics - please take a look at the latest edition of Supply Chain Digital magazine.