How SanDisk has transformed its supply chain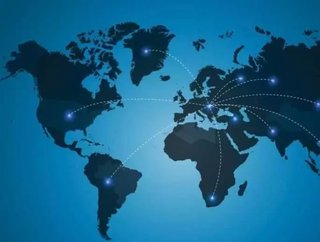 SanDisk, a Western Digital Brand, has transformed its supply chain through improved visibility and decision-making capabilities. The global leader in f...
SanDisk, a Western Digital Brand, has transformed its supply chain through improved visibility and decision-making capabilities.
The global leader in flash memory storage began working with JDA and, from the outset, SanDisk knew that it wanted to achieve optimal balance between service level and inventory turns across scenarios, to create a better experience for its commercial and retail partners and customers.
Making memories
SanDisk began using JDA's advanced planning solutions in 2006 to create a more responsive supply chain. As part of the project, SanDisk implemented a series of supply chain initiatives including postponement strategy, product delay, supply chain segmentation, allocation management, inventory optimization, and profit optimization.
Using JDA solutions, SanDisk was able to compute statistical forecasts and translate sell-through forecast data and actuals to sell-in, while effectively identifying optimal inventory levels and stages, and managing silicon allocation. The JDA solutions are also used to manage complex demand prioritizations; optimize supply and demand responses based on material, capacity, cost and service levels; and support re-planning multiple times per day based on demand signals and what-if scenarios. SanDisk used daily and weekly planning cycles to incrementally adapt alongside these variables, ensuring that the right amount of product is built and delivered to customers on time.
The integrated plan includes the number of units in each segment, promotional plans, how inventory is structured by channel, and how it's planned back to supply and onto the shop floor, ultimately providing real-time visibility across SanDisk's entire organization.
Western Digital's Shiva Esturi comments: "JDA has allowed us to be more agile. Leveraging JDA's advanced planning systems to forecast demand, we have developed a realistic supply plan that drives the integrated business planning process. Now, as a result, we can be very quick to give an answer and change direction."
Flash takeaways
As a result of its work with JDA, SanDisk has achieved the following:
The SanDisk supply chain capabilities are built on a combination of advanced planning systems and strong manufacturing execution, which together allow nearly two million SanDisk brand products and five thousand stock keeping units to ship each day, while delivering world-class service to both its commercial and retail customers.
With help from JDA, SanDisk transformed weekly, manual planning into daily, automated planning cycles that rapidly align the supply chain to changing market needs.
Over the course of the project and prior to its acquisition by Western Digital, SanDisk grew from USD $2.31 billion in annual revenues in 2006 to USD $5.56 billion in 2015 (compound annual growth rate of 9.18 percent).
SanDisk improved on-time delivery performance to customers by more than 10 percentage points, and consistently delivered greater than 95 percent on-time delivery performance to commit date.
Manish Bhatia, Executive Vice President, Silicon Operations, Western Digital, adds: "SanDisk's supply chain capabilities were built on a combination of fundamental operations research modelling, advanced optimization planning systems and strong manufacturing execution. SanDisk's end-to-end vertical integration and commitment to supply chain excellence have played a major role in establishing the company as a trusted leader in flash storage solutions for nearly three decades."
Supply Chain Digital's September issue is now live. 
Follow @SupplyChainD on Twitter.