Digitalising the Supply Chain: The Digital Twin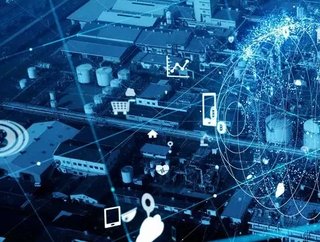 We take a closer look at how digital twins can be an important breakthrough for the supply chain...
Digital twins have been a talked about topic for the past years but they are often mentioned last on a list of important technologies assisting in digital transformation. This could be due to a plethora of reasons: hard to integrate, not enough knowledge, other technology is more beneficial. We breakdown how digital twins could hugely impact the supply chain and become.
Firstly, digital twins are a digital replica of physical assets, systems, processes and devices. The twins are input with real-world data which allows them to simulate the physical object in real time, offering insights into performance and potential errors. 
Digital twins work closely alongside other high-level technology such as artificial intelligence, machine learning and IoT (Internet of Things). As everything is digital, IoT plays an important role in keeping all systems connected with data sensors that fuel the digital twins with information in order to run the simulation.
In the current pandemic, supply chain management has become increasingly important and the supply chain has been hugely interrupted. This is due to the multiple layers of the supply chain and the amount of partners that acquire, produce or deliver a product of service.
Digital twin technology has been considered a beneficial way of understanding and managing risk. The complex, data-driven systems can be tweaked and redesigned at will, allowing businesses to better understand how different aspects of the supply chain interact. It can detect points where issues or disruptions are possible and where different plans or tools can be implemented. By using digital replicas, businesses can plan for potential disruptions within the supply chain and overall improve the structure, ultimately increasing reliability, performance and efficiency.
Although digital twins are considered new technologies as part of digital transformation, some companies have already begun implementing them. 
Global logistics company, DHL, have created a digital twin warehouse used for handling Tetra Pak products. The warehouse is one of the biggest Tetra Pak warehouses worldwide and remains the first smart warehouse as a digital twin for DHL in the Asia-Pacific region. The digital twin is supplied with real-time data from the physical warehouse in Singapore and continually tracks performance to identify optimal storage solutions.
Consumer-goods powerhouse, Unilever have built virtual versions of its physical factories with the power of machine learning and artificial intelligence. The digital twin was designed to track physical logistic conditions and allow testing of operational changes. Unilever is working with Microsoft Corporation to create virtual versions of over 300 global plants. 
In 2018, the two companies worked together to make a digital twin of a facility in Brazil that makes products such as Dove soap and ice cream. The system took roughly 3-4 weeks to make and was used to set parameters for standards such as the temperature that the soap is produced before being cut into bars