Greening Retail: greenhouse gases & the supply chain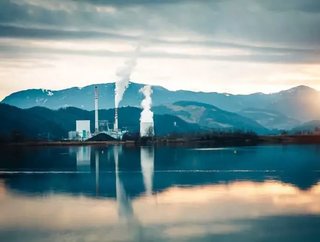 Walmart's traditional obsession with efficiency is no longer just a matter of saving money. Greening retail has become a true double entendre, with ca...
Walmart's traditional obsession with efficiency is no longer just a matter of saving money. Greening retail has become a true double entendre, with carbon and cash both essential to figuring out how to remove 1 billion tons of greenhouse gas emissions from its extended supply chain by the end of the next decade.
The commitment is more than just an audacious goal. Walmart's omnichannel fulfillment ecosystem has been modeled in detail by Bain & Company with compelling results that all retailers and most manufacturers should understand.
Shipping and Handling in the Age of Amazon
Supply chain is a glutton when it comes to resource consumption. Even before the arrival of Amazon, retail supply chains consumed energy, labor and materials in vast quantities to offer consumers the convenience of readily available stuff on store shelves. Plenty of effort went into efficient packaging design, full truckload delivery and optimal route planning, but still carbon emissions belched forth.
Now that e-commerce accounts for nearly a tenth of US retail sales, the supply chain carbon footprint of the sector threatens to balloon with ever more packaging, single-item doorstep delivery and multiple warehouse stops between factory and consumer. Is the future of retail inevitably tied to more and more cardboard, bubble wrap and UPS trucks?
Maybe not, if the consumer can be co-opted to help.
This is where Bain's analysis of Walmart's omnichannel fulfillment system comes in. By modeling not only the cost and carbon burden of logistics to the point of sale, but also the consumer's contribution in terms of driving and bundling purchases, we see a potential win-win.
It turns out that e-commerce home delivery is not necessarily less carbon (or cash) efficient than shopping in a traditional brick-and-mortar store. Individually purchased items like electronics, clothes and even groceries are worse for the environment, and presumably the customer's pocketbook too, if they involve a dedicated trip to the store. After all, the UPS truck at your doorstep was likely in the neighborhood anyway, which means the incremental fuel used is a lot less than what you'd burn up driving to the store and home again.
The takeaway is blindingly obvious and a natural instinct of supply chain practitioners everywhere: minimize waste. In terms of greening retail, this basically means finding ways to work with consumers' life logistics to avoid the proverbial empty backhaul.
Innovation is well underway on this front, even if few consumers realize it. Initiatives with sharing economy solutions like Instacart or UberRush (see Target, Nordstrom and Safeway for instance) or click-and-collect (Waitrose, Stop & Shop, Kroger, for instance) as well as collection lockers (see Amazon and 7/11), and delivery to car trunks (DHL and Daimler) all involve minimizing logistics waste.
Battling the Merchant Mentality
For years, supply chain strategists have bowed to the logic that the customer wants "what he wants, when he wants it, where he wants it", as though shoppers can't be reasoned with. This is nonsense. Consumers happily play active roles in the supply chain for retailers that offer the right rewards.
For example, IKEA co-opts consumers to do the shipping themselves by designing their products for flat-pack logistics and self-assembly by including idiot-proof instruction sheets. The incentive is a very low price for good, solid furniture. Costco gets us to handle warehousing and inventory on a limited range of top-quality products in bulk packs in exchange for substantial savings. Even BMW has customers building the forecast by allowing customized Minis to be ordered online.
Old-fashioned merchant thinking misses most of this by ignoring the full value proposition equation that runs automatically in the consumer's mind. It includes not only the moment of truth at the shelf, but also the lifecycle experience that combines needing, getting, using and choosing to buy something again.
Walmart understands this, and is explicitly designing its omnichannel strategy around the power of stores plus e-commerce being greater than the sum of its parts. The new variable in terms of supply chain is that consumers are being trained to shop actively as online options explode.
Digital consumers have enormous power. Walmart is trying to harness it for good.