Goodpack: an end-to-end supply chain solution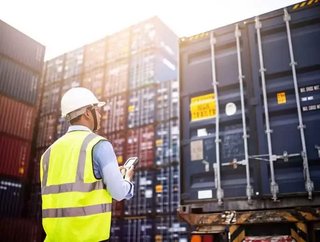 Goodpack is a global leader in the food and industrial segments. The company develops safe and cost efficient transportation and storage solutions for...
Goodpack is a global leader in the food and industrial segments. 
The company develops safe and cost efficient transportation and storage solutions for challenging payloads, including natural rubber, food and liquids and specialty industrial goods like tires and automotive parts. Goodpack retains the goal of working as a partner within industry sectors to enable the supply chain of the future.
Over the past 20 years, the organisation has refined its global footprint and affirmed itself as a premier partner in providing integrated supply chain solutions to customers in the most demanding industries.
The advantages of Goodpack's Integrated Supply Chain Solution are:
Reduced capital spend and supply chain costs

Operational safety and efficiency 

Environmental, sustainable and green

Digital inventory management system

Global coverage

Payload optimisation land, sea, rail

Patented container design

Partnerships networks

Rental period
Markets
Rubber - Goodpack's containers are the primary packaging solution for synthetic rubber for producers worldwide. Goodpack's MB5 Container protects the rubber in transit, decreasing contamination and product loss. There is no risk of contamination by wood or wood chips as well as no requirement for fumigation.
SEE ALSO:
Food - Through steel construction and patented flexibility of design, Goodpack's containers provide packaging, transport and storage solutions to organisations trusted with delivering food and liquid products worldwide. Goodpack's steel containers help global producers to eliminate wood contamination as well as provide both aseptic and non-aseptic bagging options.
Specialty - Goodpack has successfully created transportation and storage solutions for a selection of the world's most challenging industries, such as rubber, aseptic food and all types of liquids. Goodpack actively develops solutions for industries that demand considerably lower costs, efficient disposal processes, improved vessel and storage utilisation as well as advanced asset management processes.
Containers
Goodpack's fleet of patented galvanised containers are collapsible, stackable and nestable. They are designed to ensure protection against shocks and contaminants, as well as being quick, easy and safe to set up and knock-down by a single individual.
Rugged, returnable and reusable.

Zero wood and plastic contamination.

Hygienic and food safe.

Standard and custom solutions.

Green: returnable and reusable = zero disposal emissions.

Economic: unit design = lower raw material storage capex.

Safe: set-up, knockdown by a single individual within seconds.
Sustainability
Operating with a green approach is a key area to Goodpack. Having been developed out of functional design and engineering ingenuity, the Goodpack container sets the standard for environmental sustainability. With its containers made from high-tensile galvanised steel, it can be reused several times throughout its lifespan. 
In facts
Global delivery and collection points: 5,000

Global movements annually: 6mn

Payload tons moved annually: 8mn

Subsidiaries over six continents: 19

Countries with Goodpack operations: 80

Active returnable containers: 390,000
To read more about Goodpack, click here!
For more information on procurement, supply chain and logistics topics - please take a look at the latest edition of Supply Chain Digital magazine.