Gartner: Three Sustainable Supply Chain Tips For Leaders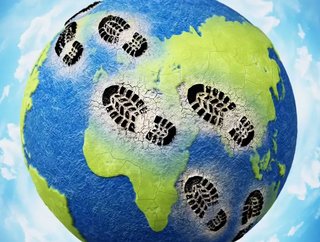 Supply Chain Digital examines Gartner's three ways for sustainable retailing practices...
With sustainability becoming a fundamental part of how retail supply chains operate, it has become vital that retail supply chain leaders understand the best way to meet consumer's level of concern around a greener approach.
Speaking during the virtual EMEA Gartner Supply Chain Symposium/Xpo 2020, Tom Enright, VP Analyst at Gartner, said: "They've moved away from just selling products to also really listening to consumers' environmental concerns about how orders are delivered."
1. Offer more sustainable delivery speeds
Consumers don't always require their orders fulfilled as quickly as retailers think they do. Buyers can be flexible and open to alternatives, particularly when offered environmental impact information. 
For example, the planting of trees in exchange for a carbon-reducing delivery method is a highly effective incentive for consumers to wait longer for a package delivery. While for retailers, the extra lead time allows for better inventory distribution across the supply chain.
2. Provide recyclable packaging
Numerous consortia, foundations and alliances have come to the fore in recent years to allow organisations to meet the challenging environment of legislation, technology and post-use options concerning packaging. You should ensure your firm works with these groups as the complexity of circular economies and new packaging technologies is too extensive for any individual company to tackle alone.
Firms are supporting sustainable packaging in innovative ways. For example, one organisation is aiming to decrease ocean waste by purchasing plastic from consumers and selling it to manufacturers to reuse while another offers reusables totes for consumer home delivery and the recycling of empty plastic containers.
3. Accept re-commerce as part of sustainable retailing 
Consumers are increasingly rejecting the throwaway culture. This creates a market for what may be referred to as re-commerce. Lots of retailers, particularly sellers of apparel, footwear and accessories, provide services offering consumers to donate or resell their unwanted items instead of offloading them to landfills.
The number of companies reselling or recycling used clothing is accelerating. This includes established retailers such as REI, H&M, Patagonia and Primark, including new online players such as Poshmark, The RealReal and Kidizen. Research shows that within the subsequent 10 years, the resale market will exceed over US$80bn in value, outpacing fast fashion's anticipated value of US$43bn. 
As the circular economy takes hold globally, retailers must introduce sustainability into their entire supply chains. Responsible retailing can no longer be seen as an expensive inconvenience but a mainstream requirement.