The future of supply chain post COVID-19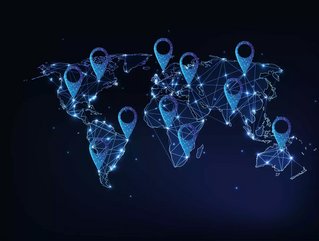 In an article by the World Economic Forum, the ongoing impact on global supply chains is examined. Supply Chain Digital takes a closer look...
The coronavirus pandemic has transformed the way many organisations operate throughout the world.
It has highlighted the importance of being able to react, adapt and set up crisis management mechanisms in order to overcome situations of uncertainty.
With many companies now in "recovery mode", the importance of creating supply chain resilience and risk management is now more vital than ever before.
What could the future hold for supply chains?
Prior to the COVID-19 pandemic, some companies had begun to plan the next evolution of their supply chains. However, due to current events, COVID-19 has exposed some weaknesses in the modern day supply chain and many are revelauting what to do next.
As supply chains continue to be reviewed, developments in technology and sustainability should also be considered. The pandemic has showcased many different ways businesses can effectively communicate and manage the remote working environment, which many companies are likely to increasingly utilise moving forward. It is true that those operations with a more robust digital infrastructure have successfully navigated the current landscape better than those without.
Through AI and new technologies such as blockchain, this may offer opportunities for further supply chain innovation. Those companies seeking to change their supply chains should consider how to introduce elements and practices around human rights, including labour rights, environmental protection, product sustainability, inclusive economic growth and ethical business practices.
In the near future, it is expected that organisations will begin to harness a more diversified supplier base, while seeking to develop a flexible, but cost efficient, supply chain. Longer term, it is anticipated that companies must undertake a more holistic analysis, which could lead to more drastic changes, like moving supply chains nearby or to different countries, as well as scaling the digitalisation of supply chains, with a view to create a more sustainable operation in the future.