Freelancer.com remains world's No. 1 outsourcing portal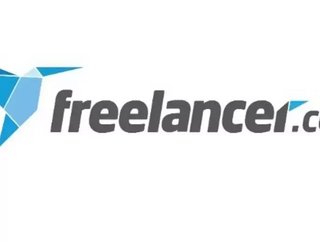 According to Alexa, the "Web Information Company," freelancer.com is the world's No. 1 outsourcing marketplace for web traffic, receivi...
According to Alexa, the "Web Information Company," freelancer.com is the world's No. 1 outsourcing marketplace for web traffic, receiving over 0.3 percent of the world's overall Internet traffic. Freelancer.com ranks in the top 50 websites for Bangladesh and Pakistan, and the top 100 for India. Globally, Freelancer.com ranks in the top 300 of most visited websites.
The company basically serves as an online portal where companies who wish to outsource some of their business operations can find freelance professionals who are oftentimes willing to do the work for a fraction of the cost.
"There are 7 billion people in the world, but remarkably, 5 billion of them don't have Internet access. They are connecting now at record rates," said Matt Barrie, Chief Executive of Freelancer.com, said. "Freelancer.com is one of the primary reasons for going online. Many talented and hard working freelancers can earn what would be their month's wage in a matter of hours, while helping small businesses in the developed world get things done."
MATT BARRIE, FREELANCER.COM CEO, ON TVNZ
According to its website, freelancer.com's average task costs under $200, with some projects starting as low as $30 to complete. That's made the site a popular tool for small and medium sized businesses with tighter budgets who still wish to take advantage of the benefits of outsourcing.
Small businesses in the US, UK, Australia and Canada have outsourced over 1.3 million projects in fields as diverse as web design through to industrial design. Posting a project is free, is as simple as filling in a title, budget and description, and there's no obligation to hire.
Employers can hire freelancers in areas such as software, writing, data entry, and design, right through to engineering and the sciences, sales & marketing, and accounting & legal services.
According to Freelancer.com, the top five outsourcing countries are the United States (40 percent), the UK (10 percent), India (7 percent), Canada and Australia (5 percent each).
SEE OTHER TOP OUTSOURCING STORIES IN THE SUPPLY CHAIN DIGITAL CONTENT NETWORK
Obama plans drive to halt outsourcing
BMW outsources more work to the U.S.
Check out January's 'Best of 2011' issue!
A couple of interesting recent outsourced job opportunities on freelancer.com include a "Design of an Online Store," which received 22 bids with an average price of $265. Another interesting job, titled "Need to be No. 1 on Google for 2 keywords," took in seven bids with an average of $171.
In late August last year, the company announced that it had hit a milestone in user earnings, surpassing the $100 million mark.
"More individuals and businesses are discovering exactly how far they can extend their competitive advantage using Freelancer.com," Barrie said of the milestone.
"Through an established platform like ours, outsourcing results in quality output while simultaneously reducing costs. We estimate that the $100 million in projects paid out through the site has saved businesses around $1 billion in equivalent skilled labor costs in industrialized economies."
The Webby award-winning website is the largest outsourcing and crowd-sourcing marketplace in the world. Through freelancer.com, businesses connect with 3 million independent professionals from all over the world.