In Focus: DHL Supply Chain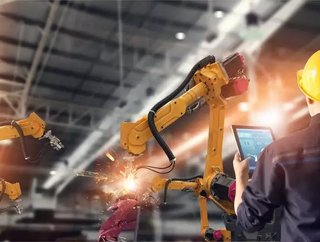 In February's magazine, Supply Chain Digital spoke at lengthwith Mike Bristow, MD of Manufacturing Logistics at DHL Supply Chain UK & Ireland, abo...
In February's magazine, Supply Chain Digital spoke at length with Mike Bristow, MD of Manufacturing Logistics at DHL Supply Chain UK & Ireland, about his company's manufacturing solutions and evolution amidst the digital age.
1. As a way of introducing yourself, can you start by telling us a bit about your career towards finding yourself at DHL Supply Chain?
I did a Transport and Logistics degree at university and when I graduated in 1997, I joined ASDA on their graduate training programme. I had seven great years there which gave me a real grounding into the logistics business. Since then I've held senior level positions across multiple sectors, both in-house and in third party environments. After leaving ASDA, I moved to John Lewis to lead the transport operation and then joined DHL in 2007 as Head of Operations in the retail sector.
I've held a few different roles at DHL, moving from retail to a more central role, as VP of our Operations Excellence team, and then in 2017 to the automotive sector leading the JLR business through a key transformation and contract renewal. In August 2019, I was delighted to be appointed to DHL Supply Chain's UK & Ireland Executive Board as Managing Director of Manufacturing Logistics. 
2. Can you walk us through your role as MD of Manufacturing Logistics at DHL Supply Chain and what it entails?
I'm responsible for a wide customer base across the broad manufacturing sector in the UK.  DHL is the leading 3PL provider in this sector and our current business covers the automotive, planes, trains, boats, general engineering and construction sectors. Some of the UK's biggest manufacturers are in my remit and our operations span more than 26 locations and over 10,000 colleagues - our Supply Chain Specialists – across the UK. The focus of my role boils down to four key areas.  Firstly, it's important that we look after our colleagues and effectively engage them in the business. Secondly,we need to listen to our customers, anticipate their business challenges and understand how the supply chain can add value to their overall organisation in pursuit of their objectives. Thirdly, we need to deliver for our shareholders and grow the DHL business sustainably. And finally, we need to act responsibly, minimising our impact on the environment and the local communities in which we operate.  
Put simply, it's my responsibility to ensure these four 'bottom lines' are embedded within the Manufacturing sector. 
3. Can you talk us through your Manufacturing solutions?
I'm passionate about delivering solutions to British manufacturers to increase throughput and  efficiency, while improving the order-to-cash cycle. In its simplest form we offer solutions across the entire supply chain. We manage the inbound flow of materials from around the world right up to the point of fit, which includes sequencing and pre-assembly of parts.  This significantly improves manufacturing efficiency, as well as helping control inventory, build variation and complexity. The scale of DHL enables us to group and network supplier collections and the transport flows for our various customers. Many component suppliers will produce parts for multiple manufacturers and our network drives significant efficiencies by joining the volumes together. We also move finished products from the point of manufacture to the end customer.  
As part of our finished goods expertise we also manage fleets on behalf of our clients, from company cars to press and test vehicles, covering everything from inspection and preparation, to delivery and repair. This is a significant area of opportunity for the industry to improve the whole order to production to cash cycle. For other customers, such as Network Rail, we provide storage and distribution of essential maintenance materials, helping them to move parts for engineering and maintenance across the country. One thing that has really struck me during my time in this sector is how common the challenges are and how we can transfer best practice from one part of the manufacturing to another. Whether the manufacturer is making a car, a train, a plane or a modular building – the principles of best practice in the supply chain are exceptionally consistent.
4. In what ways are you leveraging new technology at DHL Supply Chain? (AI, Big Data, automation)
There are a number of new technologies and solutions which we're leveraging in our business that support us and our customers' operations. When it comes to deciding which emerging technologies to develop, we focus on our innovation funnel to create a framework to move the problem to productised, scalable technologies. This starts with 'problem definition' then moves through research and proof of concept and into pilot, product development and finally into industrialisation and commercialisation.  
IoT devices are helping us to find new efficiencies in warehousing operations as various digitalisation projects provide us with the opportunity to gather and analyse new data. For example, operational data aggregated from sensors on scanners and materials handling equipment allows us to monitor operational activities in real-time through a graphical visualisation. The trials we have conducted have revealed valuable insights on activity peaks, warehouse layouts and processes by displaying concentrations of pickers and material handling equipment against a backdrop of warehouse orders in real time. 
Within our warehousing operations, we've deployed a number of robotic autonomous systems. In the US we're piloting a collaborative, autonomous robotics solution to work alongside our colleagues as warehouse picker companions, reducing walking distances by switching to zone picking where the robots come to the pickers who remain in the pick zones/aisles. Similarly, we are piloting automated forklift trucks in a number of locations to understand their impact on accuracy and efficiency through optimised driving, lifting and routing processes. They continually charge so there is no downtime and can move full pallets at height and put away. We are estimating a 20% productivity improvement using this solution.
5. How have you used technology to standardize your approach at DHL Supply Chain?
Across my area of the business we have spent a lot of time implementing a methodical and standard way of working across all our operations. This is critical in terms of measuring the productivity and efficiency of what we are doing and helps us benchmark our operations and apply best practice or the "best known way". It's only then that you can see if the use of technology can add value.
In terms of new technology, we're now using smart watches and ring scanners, integrated into the warehouse management system for scanning processes, which enable us to capture performance tracking information that can't otherwise be gathered and helps us understand methods time measurement. These replace single-functionality RF scanners, with huge potential for the future as new apps are designed. 
SEE ALSO:
6. With innovation an important component to success, how important is adopting an agile and lean approach to success in the industry? 
Shrinking product lifecycles, emerging markets and visibility black holes create significant challenges for manufacturing companies – challenges which the once rigid, status quo supply chain is ill-equipped to handle. The combined effect of these is creating a need to establish an agile and resilient approach to the supply chain and those innovations that drive it. 
At the same time, the overriding pressure to keep costs as low as possible in order to compete, means the need to deliver a highly lean and cost-efficient supply chain is paramount. At DHL, we're constantly looking for new ways of doing things and we believe that if our customers are successful, then we are successful. 
7. Can you talk me through your change management strategy?
This is a critical area for me and starts and ends with people, with a host of best practice process in-between. When we look at this from an implementation of technology perspective, it's critical that we stay focused and use technology to effectively address an issue that exists in the organisation, rather than trying to retrofit a problem to a great new piece of technology that we have found. In our experience most of the problem definitions come from the shop floor and the teams who are experiencing it day in day out – we should never underestimate our team's contributions in this area. Once the issue is identified, it's very important that we reflect on the "what's in it for me" element for the stakeholders and ensure that they are onboard throughout the process. New technology pilots and proof of concepts are useful to assess the delivery against the objectives and we use a DePICT project methodology to navigate through this process.
8. What is your greatest challenge at your role at DHL and how have you overcome it?
Probably the biggest challenge for me is around the perception of what role a supply chain partner provides and the value it can bring. We see many instances where a business has a set way of operating and will come to us with a set task, but our role can encompass so much more, especially bedding in with the company to really understand what the business goals are and where the challenges lie, which they may have not yet identified. All businesses are interested in unlocking the strategic value in their supply chain. However, those that acknowledge the supply chain as a strategic asset achieve 70% higher performance on average. Our role then lies in convincing both existing and future customers that we can become a strategic partner to unlock the true value.  Companies that focus on improving their supply chain are consistently more efficient, achieve higher customer satisfaction and are better prepared for the many supply chain challenges organisations face today.
9. What do you anticipate the future of the supply chain industry to look like as well as the future of your division of DHL?
I expect the supply chain industry to further embrace technology at pace with the recent advances in the development of hardware and software. For example, enterprise VR has been recognised as an important logistics asset, capable of enhancing planning, resource allocation and decision making. This has been enabled through VR applications in logistics such as virtual training, virtual concept creations and digital twins. These have far-reaching implications for operations including improved monitoring of logistics processes and subsequent reduction in cost, waste and risk when transporting and delivering goods. Another stage of development is around implementing digital twins. Digital twins offer unparalleled capabilities to track, monitor, and diagnose assets. They can change traditional supply chains, with a range of options to facilitate data-driven decision making and collaboration, streamlined business processes and new business models, and we are keen to work with our customers and partners to jointly explore applications in our industry.
When it comes to our role, we have an important part to play. We are fortunate to have a wide customer base and our aspiration is to bring manufacturers together to discuss current and future challenges and how we as a collective can overcome them. We want to create more value for our customers and also hear back what they want from us. Some of the most successful operations we run are when we are a true partner and can invest in our customers. We also want to lead the way in giving something back to society and the planet. But this is not separate from our everyday business; our responsibility is not a "nice to have" but an integral part of our strategy, driven by our purpose of connecting people and improving lives. 
10. How important is talent management to DHL? Recruiting and retaining the right staff.
It is important that our talent strategy ensures DHL hires and manages its people effectively in order to develop their skills and progress them within the business. To do this, DHL uses a lifecycle approach that clearly maps out the colleague's journey. There are key 'moments that matter' in an employee's journey that form an integral aspect of how we manage and maintain talent.  When it comes to hiring and retaining talent, expectations are changing. We're finding more and more candidates who want to work for more than just the pay cheque - they want a flexible career, clear progression and managers who act as mentors. With the help of data analytics, we have been developing these key areas to further improve inclusivity as well as increase staff retention. Our data points - generated by running focus and listening groups - show that those who have clearly defined career paths stay with us longer. We've used this data to create bespoke employee journeys, tailored to specific groups of individuals. 
To manage performance, colleagues have regular feedback sessions with their line managers to ensure there is a two-way conversation about performance which is then fed into a bespoke employee map outlining their journey, objectives and goals. And in terms of recruitment we want to better develop managers and leaders through programmes to reinforce culture, instill values, and create sustainable leadership.
For more information on procurement, supply chain and logistics topics - please take a look at the latest edition of Supply Chain Digital magazine.