In Focus: Blue Yonder supply chain solutions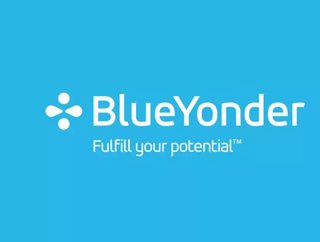 Supply Chain Digital, takes a look at the services Blue Yonder - formerly known as JDA Software - provides to the supply chain industry. With supply ch...
Supply Chain Digital, takes a look at the services Blue Yonder - formerly known as JDA Software - provides to the supply chain industry.
With supply chain's facing increasing demands, more than ever before, the industry requires more intelligence, predictability and capability to deliver when and wherever needed.
In order to achieve this, Blue Yonder provides industry leading end-to-end supply chain and retail solutions to integrate and optimise business planning, execution and workforce labour.
Powering an autonomous supply chain
Blue Yonder's artificially intelligent platform provides organisations with business planning, execution, delivery and workforce solutions for end-to-end business optimisation. By leveraging artificial intelligence (AI) and machine learning (ML), Blue Yonder aims to provide its users with predictive capabilities to prevent disruption across an organisation. 
As a result organisations can benefit from an optimised and autonomous business decisions, increasing profitability and delivering seamless customer experiences.
As part of the solutions, Blue Yonder's platform enables its Luminate platform which harnesses AI and ML data science, as well as an intelligent and efficient API-led architecture that provides scalability, maturity and security. This platform runs on Microsoft Azure Cloud, to deliver seamless integration. 
The benefits of an autonomous supply chain 
"Successfully navigate the digital age" with an autonomous supply chain. Blue Yonder explains that by harnessing AI with the right data, a company can move forward into the future prepared for any market and industry. 
With this technology organisations can reduce waste, increase operational efficiency, provide higher revenue and provide a more personalised experience.
The technology designed by Blue Yonder, was built to deliver on-demand, navigate disruptions in advance and help keep businesses ahead of change. With its self learning and self healing approach, the technology predicts challenges to transform them into opportunities for growth.
SEE ALSO:
Blue Yonder solutions for the supply chains
Category management - The SaaS solution helps organisations and their vendors achieve scale and customer centricity to progress and achieve category sales goals.
Supply chain planning
Helping organisations profitably address supply chain complexities, within demand and fulfilment, inventor optimisation, network optimisation, order promising, factory planning and sequencing, and sales and operations planning.
Supply chain execution
With the increased need for supply chains to harness the latest technology in order to maintain a competitive advantage against constant acceleration, Blue Yonder's SaS-based solution provides the foundations for reducing inventory levels and cost, improving customer service, enhancing decision making, and providing more agile, profitable and responsive operations. 
How JDA Software became Blue Yonder
Marking not only its 35th anniversary, February for the team at JDA Software marked the launch of its new name - Blue Yonder. 
In strengthening its commitments to endless innovation the organisation rebranded its name to reflect its cloud transformation, product road map and the growing impact of the limitless potential of AI and ML technologies can provide within the supply chain, logistics and retail industries. 
As part of its rebranding the company refreshed its mission, purpose, vision and offerings to reflect the following:
Mission and purpose - to empower every person and organisation to fulfill their potential in a complex global business environment

Vision - to reduce waste, energy and costs required to accelerate economic prosperity and global sustainability

Offerings - a seamless end-to-end digital fulfilment platform that empowers companies to intelligently anticipate and satisfy the expectations of their consumers 
For more information on procurement, supply chain and logistics topics - please take a look at the latest edition of Supply Chain Digital magazine.
Follow us on LinkedIn and Twitter.
Image source: Blue Yonder