EY: revolutionising supply chain management with blockchain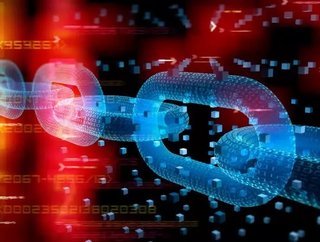 With most leading companies using computerised ERP and supply chain management software, we look at how blockchain can evolve supply chain management...
With most leading companies using computerised ERP and supply chain management software, we look at how blockchain can evolve supply chain management.
"From connected manufacturing equipment to digital shipping notices and RFID scanning, products are tracked on computerised systems from their earliest origins, often all the way to the recycling bin. Yet despite this huge investment in digital infrastructure, most companies have only limited visibility and insight into where all their products are at any given moment. The culprit, in most cases, is the analog gaps that exist between systems within enterprises and across enterprise boundaries," commented Paul Brody, Principal & Global Innovation Leader, Blockchain Technology, EY. 
Traditional supply chains
While in traditional supply chains production is recorded digitally, when it comes to shipping Brody explains that maintaining information continuity across systems and enterprise boundaries is a challenge, there is "oceans of digital data but only islands of useful information." 
The use of systems such as electronic data interchange (EDI) and XML messaging are being utilised by these companies to try and maintain information continuity, but even these system pose their own challenges such as being out of sync and moving data only one stop down the supply chain, "The result: inventory that seems to be in two places at once," added Brody.
"These systems were created for an era of big, vertically integrated companies with large, but mostly static supply chains." Although relevant 30 years ago, in today's modern supply chain this is not the case.
The transformation of traditional supply chains
Global supply chains over the years have gone through two major transformations: 
Supply chains are no longer traditional networks of OEMs and suppliers, they are now ecosystems with multiple products moving through multiple parties

Supply chains and operations have become increasingly dynamic, with shorter life cycles with more intense ramp-up and ramp-down periods
"With blockchain technology, companies can rebuild their approach to supply chain management at the ecosystem level and go from islands of insight to an integrated global view," commented Brody. 
The power of Blockchain
"Until the advent of bitcoin and blockchain technology, the only way you could get a large number of entities to agree upon a shared, truthful set of data, such as who has what bank balance, was to appoint an impartial intermediary to process and account for all transactions," highlighted Brody.
With Blockchain technology, it is possible for ecosystems to share and agree on key information without an intermediary. "Blockchains synchronize all data and transactions across the network, and each participant verifies the work and calculations of others." 
To discover more about the use of Blockchain in supply chain management, click here!
SEE ALSO:
For more information on procurement, supply chain and logistics topics - please take a look at the latest edition of Supply Chain Digital magazine.