EY: five ways to build a resilient supply chain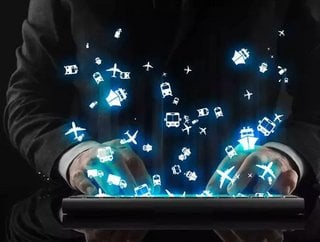 After featuring in Supply Chain Digital's Top 10 Consulting Firms, we take a look at EY's solutions and discover their tips for building a robust su...
After featuring in Supply Chain Digital's Top 10 Consulting Firms, we take a look at EY's solutions and discover their tips for building a robust supply chain.
Founded in 1989, EY provides advisory solutions across a diverse range of industries. The company prides itself on "helping clients solve their toughest solutions." A member of the Big Four, alongside KPMG, PwC and Deloitte, EY believes in "building a better working world." EY is dedicated to empowering its customers, from start-ups to Fortune 500 companies. The firm offers four service lines: Assurance, Advisory, Tax and Transaction Advisory Services. EY enables its clients to capitalise and make the most of every opportunity. EY helps firms to meet regulatory requirements, keep investors informed and meet stakeholder needs.
EY's supply chain solutions
EY addresses organisations end-to-end supply chain and operations strategy to grow, optimise and protect operations. In its latest report "COVID-19: how to build supply chains resilient to disruption", looked at how companies' supply chains have been impacted by the coronavirus. EY provided advice to companies on how to build a more resilient supply chain.
Conduct end-to-end supply chain risk assessments and prioritise important focus areas
Responsiveness and speed are fundamental. Proactively engage with supply chain ecosystem partners, like suppliers and logistics service providers (LSP) to conduct a risk check. 
Identify - Changing demand and inventory levels in order to work out critical gaps in supply, production capacity, warehousing and transportation. 
Define - Work out common goals and an actionable short-term and outcome-driven resilience strategy with breakdown activities among the supply chain ecosystem. 
Deploy - Leading companies create action plans based on scenario analysis to decrease the impact of disasters. A fact-based dashboard, which includes key KPIs help build enterprise-wide ecosystem visibility.
Develop a robust risk management process and diversify supplier network
Enterprises should work out supply chain networks from end consumers to tier-N suppliers. Companies should develop a methodology to measure risk for each supply chain node, warehouse, factory, supplier or transportation node.
SEE ALSO:
Implement digital and automated manufacturing 
Introduce a strong manufacturing excellence programme to mitigate reliance on labour intensive processes. This will enable standardisation of daily work and job aids, decreasing the pressure of relying on individuals to make an operation perform through digital technology. IoT capabilities can help integrate a digital ecosystem of connected systems that provides users with relevant and updated data to make the most informed decision at all times.
Evaluate and adjust procurement category strategic responsibilities
Transform procurement into a value generation function through timely reviews and adjust category strategic priorities to establish new business relationships with suppliers to align to a company's overall supply chain objective. Organisations can introduce digital procurement technology to benefit from supplier social networks.
Invest in more collaborative and agile planning and fulfillment capabilities 
Today's technology can provide more agility and collaboration within the enterprise. From IoT devices for demand sensing and goods movement tracking, there is a range of solutions that are fundamental in the wake of pandemic events such as the coronavirus today. Because of the coronavirus, it is time that companies quickly assess, recover and respond quickly to mitigate supply chain disruption as much as possible.
EY's five elements to its strategic ambition:
To be the most favoured employer.

To be #1 and #2 in market share in its chosen services.

To have leading growth and competitive earnings.

To have the best brand.

To have positive and strong relationships with stakeholders.
For more information on procurement, supply chain and logistics topics - please take a look at the latest edition of Supply Chain Digital magazine.