Even Santa is Digitalising his Warehouse
By Neil Ballinger, head of EMEA at EU Automation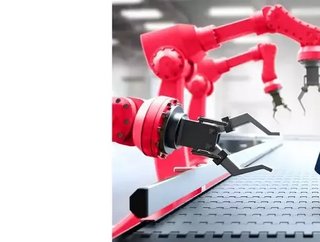 Neil Ballinger, head of EMEA at EU Automation, explains that digital adoption and Industry 4.0 are crucial to Santa's future successes...

Long gone are the days of Santa's workshop, where he and his elves manufactured toys using outdated devices. Industry 4.0 is upon us and, like most manufacturers and supply chain managers, Santa needs to invest in smart technologies to optimise production and distribution. Neil Ballinger, head of EMEA at , talked to Santa to understand which technologies he is using to automate his warehouse and keep up with the times.
Like many of us, Santa is familiar with the challenges of global supply chains — speed, traceability and the necessity to accurately predict demand are just some of his headaches. With over 200 million children across the globe and more than 122 miles to cover in one night, he could use solutions like collaborative robots and an Internet of Things (IoT) system to build a resilient supply chain for global distribution. 
IoT tracking systems
To maintain an updated customer database and keep track of orders, shipments, and inventory stock levels, Santa requires an incredible level of visibility across his supply chain. Luckily, an Internet of Things (IoT) tracking system can help him store and process data that can improve operations.
IoT asset tracking systems are vital for any distribution business as they reduce connectivity issues and ensure that every product is continuously monitored. Santa is not the only one to have realised the potential of this technology — by 2027, around 267 billion asset tracking devices will be deployed globally, reaching a market size of $3.93 billion by only 2023, according to . 
Connected sensors and machine-to-machine communication protocols help warehouse managers get real-time updates at every stage of the supply chain. They provide useful insights on asset locations, temperature, functionality and send the data reliably and continuously from anywhere in the world. Not only will Santa be informed in real-time about the location of each toy, but he will also be able to track his sleigh's fuel consumption and prevent any maintenance issues. 
Collaborative robots
Collaborative robots are designed to optimise the workflow while allowing the warehouse to maintain their infrastructure design and processes. The market for collaborative robots was valued at almost $600 million in 2018 and is projected to grow to $7.5 billion by 2027, accounting for about 30 per cent of the industrial robot market, according to . 
Some of the most innovative cobots are also very easy to programme, even for workers with no knowledge of robot programming, like the majority of Santa's older employees. Sometimes the process involves only physically moving the robot's arm to the correct location. This further reduces initial automation costs and contributes to the return on investment (ROI), because there's no need to invest in training. 
To demonstrate how automation can help with the festive season, ABB employed twelve robots to decorate retail spaces in . Its famous dual-arm YuMi® cobot was used to serve coffee and interact with humans to create a unique merchandising experience. YuMi® was designed to automate the entire brewing process, from handling and loading the selected drink pod, to serving the hot beverage and disposing of the used capsule for recycling.
The flexibility of cobots is just as useful in a warehouse context, and not just to serve coffee to hard-working elves. Cobots reduce the physical workload of warehouse employees, resulting in fewer injuries and increased job satisfaction. Cobots can also guide workers to maximise their productivity — for example, they can use artificial intelligence and advanced machine vision systems to plan the best picking routes, eliminating unnecessary walking.
Collaborative robots and IoT solutions are no doubt the future of automation, providing reliability and efficiency while reducing costs as well. Nevertheless, as with all technologies, they are prone to technical issues that need to be resolved in a timely manner to avoid downtime. provides new, refurbished and obsolete parts for a large variety of automation manufacturers. And just like Santa, we deliver quickly all over the world. 
Whether they are based in the United Kingdom or Lapland, all warehouses need to invest in smart technologies to remain competitive and increase efficiency.