Deutsche Bahn and Port of Rotterdam unite on rail line expansion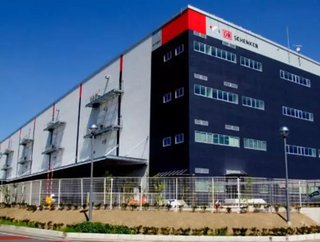 Deutsche Bahn and the Port of Rotterdam Authority want to coordinate closely on the expansion of the Emmerich-Oberhausen rail line, thetwo-track, elect...
Deutsche Bahn and the Port of Rotterdam Authority want to coordinate closely on the expansion of the Emmerich-Oberhausen rail line, the two-track, electrified main line railway running from Germany through the Netherlands.
The boards of management of DB AG, DB Netz, and DB Schenker Rail and the board of management of the Port of Rotterdam Authority held talks in Rotterdam, over plans to expnad the historic line, which runs from close to the lower Rhine in Oberhausen, West Germany, via Wesel, Emmerich and the German-Dutch border to Arnhem in the Netherlands. It forms part of the line between the Ruhr region in Germany and Amsterdam in The Netherlands.  The line was opened in 1856 and is one of the oldest lines in Germany.
The smooth running of the construction phase is very important for both companies. To prevent bottlenecks, the existing capacities on the Betuwe line will initially be used as well as other cross-border rail lines. This should ensure the supply of goods throughout the entire construction phase.
Hans Smits, CEO of the Port of Rotterdam Authority, said: "We were very pleased when the finance agreement for the expansion of this important transport axis was signed in July. However, we still have some hard work ahead of us. We need to collaborate closely to complete this line as quickly as possible."
The route is part of the most important freight transport corridor in Europe linking Rotterdam and Genoa. The Rhine/Ruhr metropolitan area will be better connected with the Port of Rotterdam thanks to the expansion and modernization. €1.5 billion will be invested in the expansion of the 73 km route in the coming years.
Dr. Alexander Hedderich, CEO of DB Schenker Rail, added: "The European rail freight company DB Schenker Rail is ready and able to increase its efforts to serve the Port of Rotterdam. During the expansion phase of the Betuwe route, we will do everything in our power to ensure that our customers can enjoy smooth rail transport operations."
Leading representatives of Deutsche Bahn and the Port of Rotterdam Authority met yesterday in Rotterdam. The Port Authority outlined the most significant developments at the port and presented its growth forecasts for the coming decades. The port aims to double its share of rail freight transport in the entire hinterland transport network by 2030, with DB as a key partner in achieving this.
Dr. Jörg Sandvoß, Member of the Management Board for Sales and Scheduling at DB Netz AG, said: "This expansion almost doubles the capacities for freight transport. Even during the expansion phase, diversion routes will ensure that sufficient capacities are available. The expansion will also considerably improve noise control along the railway line, thus improving conditions for residents."