Smart manufacturing helping auto OEMs handle supply woes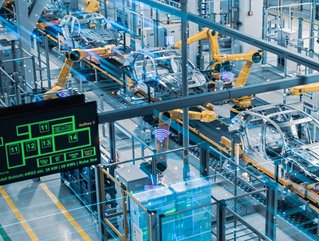 Deloitte Strategy and Operations Principal Laurent Becher says supply problems such as the chip shortage is a good example of this, and it has prompted automotive OEMs to leverage technologies including AI and blockchain
Deloitte Strategy and Operations Principal Laurent Becher on how smart manufacturing is helping automotive industry OEMs mitigate supply chain problems
The automotive industry is turning to smart manufacturing practices to eliminate supply chain issues such as chip shortages, Deloitte says.
Deloitte Strategy and Operations Principal Laurent Becher says that, after being battered by supply disruptions during the pandemic, automotive original equipment manufacturers (OEMs) "quickly realised many of these disruptions originated way beyond their Tier 1 suppliers".
He adds: "The chip shortage is a good example of this, and it has prompted automotive OEMs to leverage technologies including AI and blockchain". This he says, is helping them mitigate supply disruption risk throughout their supply network "way beyond Tier 1 suppliers and often all the way to the source, such as mines".
Becher also says there is high potential for OEM consolidation: "Given the high number of players in the EV market consolidation is highly likely. The OEMs with the most-developed capabilities will grow market share at the expense of others.
"When autonomous driving becoming a reality, successful OEMs will be the ones that are fundamentally rethinking their business models. Many OEMs are already embracing software development as a core capability alongside, or even over, vehicle manufacturing."
How can manufacturers digitally transform – and why should they?
Proof of concept of limited use -- Deloitte
Becher adds that a pitfall too many manufacturers fall into is to start deploying smart technologies through series of proof of concepts.
"These have limited value and no scaling prospect," he says. "Manufacturers need to first understand what these capabilities should be. They have no choice but to embrace smart technologies to manufacture the new, highly complex products demanded by the market at acceptable cost and quality levels."
Of smart smart manufacturing, he says: "Smart manufacturing technologies have come a long way these past five years. What used to be a pie-in-the-sky dream, almost something from science fiction, has become a high value-add realty, faster than many anticipated.
"While foundational principles of efficient manufacturing process design such as Lean are still true, new technologies can significantly improve traditional human capabilities from process deviation visibility to identification of root causes, acceleration of problem correction, prediction of disruptions, automation of low value add activities and repetitive processes."
Referring to the skills shortage in the manufacturing sector, he says smart manufacturing technology can help by "dramatically reducing repetitive activities, so that people can focus on value-added roles that are much more attractive to younger people because it taps into their technology savviness".