A Customer-Centric & Connected Neural Ecosystem
By Varun Kapur, Vice President Industries at Tata Consultancy Services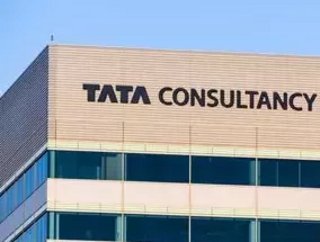 Varun Kapur, Vice President & Industry Segment Head, UK Manufacturing & Utilities at TCS shares his insight on interdependent supply chain ecosystems...
As the world becomes more and more interconnected, a complex interdependent ecosystem of suppliers has evolved manufacturing operations globally. This increased complexity has brought with it more potential failure points and increases the overall level of risk to businesses. 
For example, over the last 12 months, we could say that the UK Manufacturing sector has experienced and will continue to experience the biggest period of disruption since records began due to the Covid-19 pandemic and Brexit. Customer demand has weakened significantly, supply chains have been halted, and the uncertainty of what the 'new normal' looks like continues. The pandemic has exposed the weaknesses in the supply chain, and with manufacturers who have not adopted lean and digital principles, the chain is strained even further. 
The Covid-19 pandemic has highlighted the vulnerabilities of businesses in responding to such disruptions. It has become increasingly apparent that resilience needs to be a key focus point for manufacturers. Businesses need to increase their adaptability and agility to constantly changing market conditions, whilst maintaining overall customer experience and product quality, and optimising cost and operational efficiencies. These can be enabled through leveraging the TCS Thought Leadership framework and capabilities - "Business 4.0"; Driving Mass Personalisation, Embracing Risk, Leveraging Ecosystems, and creating Exponential Value through Digital technologies such as Cloud, Automation, Artificial Intelligence, Machine Learning and 3D printing.
Adoption of these technologies can be considered as being 'Neural' in principle. These Neural capabilities give the capability to deliver many benefits with automation, intelligence and connectedness. Manufacturers can become adaptive, agile, responsive, and can create personalised value by exhibiting the neural traits in manufacturing as listed below.
Intelligent and Cognitive – Manufacturing firms will focus on becoming cognitive and intelligent by embracing insights and contextual knowledge to drive decision making not only within their firm's boundaries but also in their respective extended ecosystems.
Adaptive – By sensing changes in the market, manufacturers will have to be agile to respond and adapt, whether through altering their supply chains, changing their products and services to meet the market demands or by rearranging their internal operations.
Connected – Connectedness for manufacturers could mean connected operations through investments in smart assets and processes, becoming connected with their value chain partners or becoming an ecosystem partner or orchestrator.
Resilient – A significant neural trait is to be resilient to sudden changes in the environment. Supply chain functions can exhibit resilience not just by quickly readjusting their operating model but by also learning to create alternative modes of models should such changes reoccur. Self-healing is key to resilience.
Personalised – Adapting neural is not limited to how manufacturing firms should organise themselves, but also to how these firms can provide value to their end customers by personalising their products and services and improving customer experience to increase wallet share from these experiences.
Automated (Machine First) – Automation across the ecosystem will help firms identify all possible avenues where smart machines can be used to delegate repetitive activities and move the workforce to take up value-adding activities.
Thus, bringing Neural principles into the Manufacturing ecosystem, enables manufacturing organisations to be adaptive and resilient. Post-pandemic and in preparation for the Brexit transition, the spotlight is firmly on the supply chain to become agile, adaptive and play arguably the largest part in transforming how organisations will operate.
The opportunity is now to define how manufacturers can embed neural principles and thinking across their operations in order to be ready for any disruption going forward, especially in the 'new normal'. Manufacturers that excel will be those who focus on digital technologies and invest in their data & analytics capabilities. This, in turn, will make them more adaptable and agile in their approach to optimising costs, improving operational efficiencies, maintaining overall product quality, and delivering a first-class customer experience.