CPG & retail IT talent quest 'is driving tech investment'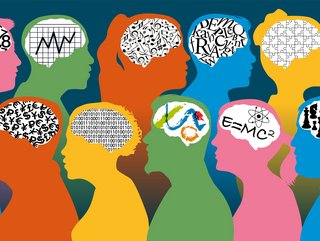 A MuleSoft report shows just over three quarters (77%) say the experience an organisation provides employees and customers is equally as important as its product and services.
Report from software firm MuleSoft shows that, for IT leaders, investing in people's happiness and skills is now the top businesses top priority
Findings from MuleSoft's 2022 IT Leaders Pulse Report reveals 95% of senior IT leaders in the retail and consumer packaged goods (CPG) sector say attracting IT talent is influencing their tech investment choices, with more than two thirds (68%) agreeing acquiring talent has never been harder.
US-based MuleSoft is a software company that provides integration software for connecting applications, data and devices. Its report shows just over three quarters (77%) see the experience that an organisation provides its employees and customers is equally as important as its product and services. Four out of five (85%) say that better customer-facing and employee technologies are now "critical" to competition.

Other report highlights include:
IT leaders are being measured on user experience: Nearly half are now evaluated on employee productivity (47%), while many are also measured on cost reduction and optimisation (48%), customer experience (53%), and employee experience (42%).
People are now a number one priority: Four out of five (83%) senior IT leaders agree investing in people is hugely important. As a result, the majority of respondents plan to invest in improving IT employees' wellbeing (82%) and upskilling (74%), both of which are ahead of increasing IT headcount (58%), over the next 12 months.
Organisations are embracing automation and self-serve initiatives to address the skills gap: Across the retail and CPG sector, half (51%) of organisations are automating tasks and processes, and half (49%) are also empowering non-technical employees with automation tools to meet their own needs.
Fusion teams for process efficiency: Nine out of ten (95%) senior IT leaders say that existing IT processes are hindering productivity. As a result, more than two-thirds (71%) of organisations have created or are in the process of rolling out fusion teams to improve processes between IT and business teams.
Processes high on IT leaders' agenda -- Mulesoft
The report also found that process improvements are high on IT leaders' agenda for the next 12 months as existing processes are a bottleneck.
Matt McLarty, MuleSoft Global Field CTO said that too few organisations know what their core processes are, what the relationships are between them, and what capabilities they depend on.
He said: "The organisations we've helped succeed in the digital economy not only decompose their processes into core capabilities that can be used in many contexts, they also have tremendous visibility and understanding of their capabilities and associated processes.

"Thinking through processes, their dependencies, and their priorities is essential."