CPG and the post-replenishment supply chain challenge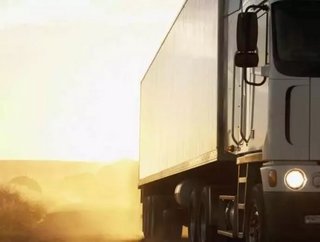 The idea driving supply chains through the 1990s came from a shelf-centric view of demand. Walmarts retail dominance defined excellence in everything fr...
The idea driving supply chains through the 1990s came from a shelf-centric view of demand. Walmart's retail dominance defined excellence in everything from perfect order to cost management. Things are different now and the whole concept of "demand driven" urgently needs a refresh before Big CPG replenishes itself into oblivion.
E-commerce continues not only to grow, but to accelerate. It now comprises over 8% of US retail sales, having increased by at least 15% year-over-year for the past five quarters, and is defining the future. In many other countries, e-commerce is even stronger: in the UK and China, for example, it is nearly twice as entrenched.
What was once mainly an issue for occasional purchase items like clothes and electronics is now a reality in fast-moving-consumer goods. Replenishment consumer products are now so widely available online that a list of the top nine grocery websites reads like a cross between old-style supermarkets and lifestyle hipster start-ups.
Moving everything from prepared and fresh foods to weekly basics and even monthly bulk items, e-commerce now represents a more dramatic supply chain overhaul in classic supermarket CPG than it ever did for books, electronics and gifts.
E-commerce is not just another channel, it is a whole new way of sensing and responding to demand. And digital demand is not just e-commerce, but also social media, subscription sales and smart appliances. For CPG companies, the implications in terms of supply chain strategy reach well back into product innovation and network design, and yet many still seem to be unclear about the path forward.
Lagging overhaul
When asked in our recent Future of Supply Chain survey about serving the "e-commerce and mobile enabled" customer, 39% of CPG respondents said they rely on e-commerce retailers for fulfilment. Not only is this the highest level of any industry, but it has also risen by 50% in the past four years.
CPG firms are less engaged in direct-to-customer fulfilment than their peers in fabric & apparel (74%), hi-tech (55%) and media & telecoms (78%). No surprise here, but they are also going direct less than healthcare & pharma (45%) and even food & beverage companies (44%).
In addition, CPG survey respondents seem out of sync with digital demand in terms of SKU complexity. Only 16% say they are supporting "much larger" SKU counts, compared to 42% of their retail customers. Maybe this is why sales growth is so hard to squeeze out of existing accounts.
The complexity gap 
The anecdotal information behind this data suggests that too many CPG manufacturers are still working to get a grip on demand forecasts pulled from point-of-sale data, commercial sales input and marketing's country-level financial targets.
Are we still fixing last year's problems?
What to do
Consumers' love affair with digital shopping is not about to end. Nor is traditional retailers' push for exclusives. CPG should look at digital demand as a chance to set new patterns for replenishment items. Here are a few ideas that may be worth considering:
• The consumer direct pallet – Many CPG companies have solid brand-loyal relationships on reliably consumed items. In the case of health and beauty items, in particular, shelf-life is long, value to weight and cube ratios high, and use patterns predictable. Subscribe-and-save on a basket of brands could mean three-months-worth of product shipped directly from mixing centres to the home. Retail pricing creates an umbrella for discounting bulk buys and finished goods inventory is held by the consumer.
• Formulate and fill on demand – Kellogg's is doing this with granola. Why not also try this with shampoo, cleaning products and salty snacks? Consumer-defined customisation explodes SKUs in a way that retailers might appreciate, but captures primary demand for the manufacturer. Could this approach reduce finished goods inventory while offering an enhanced value proposition?
• Print-on-demand packaging – Coca-Cola seems to have increased sales with its artsy Coke bottle experiment. Increasingly, we see local sports teams represented on packages. To the extent we can do this in direct response to a consumer's request, we might see better loyalty, higher price points and deeper brand engagement.
Growth in CPG will remain elusive as long as shelf-replenishment demand drowns out digital consumer demand.
Kevin O'Marah
Chief Content Officer
SCM World
Supply Chain Digital's December issue is now live. 
Follow @SupplyChainD on Twitter.