COVID-19: carrying out business with a missing link
By Matthew Sutton, Shakespeare Martineau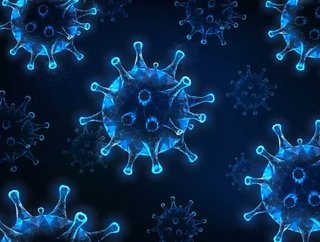 Matthew Sutton, commercial partner and supply chain specialist atShakespeare Martineau, discusses the current challenges facing supply chains amidst the...
Matthew Sutton, commercial partner and supply chain specialist at Shakespeare Martineau, discusses the current challenges facing supply chains amidst the spread of coronavirus.
With coronavirus starting to spread, an increasing number of organisations are having to close temporarily. As a result, supply chains are under pressure, leading to businesses being unable to meet contractual obligations. So, what can be done?
China is the world's second largest economy and, as the leading manufacturer, is critical to the supply chains of many companies. The strict quarantine measures that have been implemented there have led to economic disruption both country-wide and globally.
As the virus continues to spread, the impact on supply chains will only become more intense.
For businesses that are becoming unable to meet contractual obligations, it may be wise to consider invoking 'force majeure' provisions where these are included in their contracts. Clauses of this sort excuse one or both contracting parties from performing their obligations, as long as the disrupting event was beyond the reasonable control of the party relying on the clause. However, the wording of the provision is key.
Sometimes, 'epidemics' or 'civil emergencies' are explicitly mentioned in force majeure provisions, but they can also be more general. If this is the case, then organisations must assess whether the clause covers an event such as the coronavirus outbreak or any government restrictions it has triggered. Firms should also keep in mind that – on the whole – a force majeure provision can only be invoked if the situation has entirely prevented them from performing contractual obligations, not just made them more difficult or costly to undertake.
Timing is another essential consideration, as claiming the protection of a force majeure provision often requires the other contracting party to be notified of the issue as soon as possible. Affected parties will also need to demonstrate that they have acted reasonably to reduce the impact of the force majeure event, for example by restructuring processes or implementing contingency plans.
Once a business has successfully invoked a force majeure provision, the contractual obligations of the affected party are suspended until the disrupting event ends and the parties can recommence normal contractual performance. However, some provisions include a right of contract termination should the interruption continue for longer than a specified amount of time. This must be kept in mind.
SEE ALSO:
To reduce the risk of disruption in future, companies should review their supply chains. By mapping out the upstream of suppliers, firms can identify vulnerabilities in the supply chain and consider measures to mitigate potential problems. This may be especially important if a company has a dependency on a certain supplier, or region.
Continuity plans should also be introduced, with critical areas highlighted and contingency arrangements identified where possible. Getting suppliers and customers onboard with the development of these plans can help to ensure consistency.
Any business that is feeling the strain of the coronavirus outbreak should consider reviewing the force majeure provisions in their contracts. As well as understanding how the provision is defined in the contract, firms must also investigate the next steps they need to take to invoke the provision, and any consequences that come as a result. Coronavirus will eventually pass, and when it does, businesses should consider reviewing their supply chain and continuity plans to ensure they are prepared should similar disruption occur in future.
For more information on procurement, supply chain and logistics topics - please take a look at the latest edition of Supply Chain Digital magazine.