Comment: Taking advantage of the Industry 4.0 difference
By Wally Stegall, Technical Fellow and Director at Morey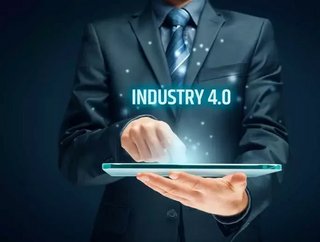 The revolutionary approach to digital integration is transforming manufacturing in more ways than one. Not only are manufacturers leveraging new technol...
The revolutionary approach to digital integration is transforming manufacturing in more ways than one. Not only are manufacturers leveraging new technologies to create and sustain smart factories, but their businesses are experiencing more flexibility, reliability, stable outputs and increased productivity.
Companies across the industrial sector stand to grow annual revenues by as much as $493 billion over the next five years as a result of Industry 4.0, according to a study from PwC. The research also shows that the digital innovations driving Industry 4.0 may save companies $421 billion in costs annually up until 2020.
The greater connectivity and efficiency promised by Industry 4.0 is driving rapid growth. However, all that glitters isn't always gold. While the rise in digitisation shows no signs of stopping, there's also challenges in making Industry 4.0 a reality for your business.
Change doesn't come easy
While Industry 4.0 brings significant advancement and real business benefits to manufacturers, digitising supply chains is a huge undertaking. Moving from a traditional factory to a smart factory is a noble path — but one fraught with tough decisions. 
To overcome these challenges, establish a clear understanding of what you're actually up against in adopting Industry 4.0. Benefit from the marriage of automation and data exchange by remaining realistic about the roadblocks you may encounter, including: 
Changing security needs. More access to real-time data delivers greater insights and smarter decision making. However, the increased connectivity fostered by Industry 4.0 also opens the door to cybersecurity risks. The 2017 Global Risk Landscape survey  from BDO revealed that nearly

96 percent of manufacturers

cite security breaches as one of the top challenges facing their business. And seven out of 10 manufacturers see intellectual property theft as a serious operational concern. More data sharing between systems and devices, as well as a greater number of data access points, is a huge advantage — as long as data doesn't fall into the wrong hands.
 
Telling the automation truth. It's common for your staff to have some apprehension about robotics and automation, especially if they believe a robot may steal their job. In fact,

three out of four Americans

have concerns that robots and computers will take over jobs done by humans, according to the Pew Research Center. But in reality, automation can actually relieve your employees of performing tedious, repetitive or even dangerous tasks. Ensuring employees understand the positive impacts of advanced automation in the workplace is the first step toward quelling fears about the automation Industry 4.0 introduces.
OEMs also face difficulties adopting Industry 4.0 due to a reliance on outdated or legacy technology, gaps in the technical skills of employees and data silos that routinely stifle communication. However, with the right action plan in place you can conquer such challenges and learn to thrive in a digital-first manufacturing landscape.
Make the right digital moves
Welcoming Industry 4.0 doesn't happen overnight. But with a strategic approach in place, you can take full advantage of the benefits Industry 4.0 stands to bring. The greater transparency and efficiency ushered in by Industry 4.0 allows you to quickly and decisively address potential pain points in the supply chain.
Take action in the form of sharing the benefits of automation, developing extensive data security strategies and leveraging artificial intelligence (AI). These are just a few ways to implement Industry 4.0 in an effective, seamless way.
SEE ALSO:
Industry 4.0 provides employees with new opportunities by automating many of the mundane tasks that can take up much of their time. By shifting these responsibilities elsewhere, workers can focus on professional development and diversifying their skillset with more complex assignments. The result? More chances for advancement for your employees, and reduced labor costs for your business.
Advanced security is no longer an option — especially with increased connectivity at play. According to IBM, the global average cost of a data breach exceeds $3.5 million, a fact that OEMs can't afford to ignore. Don't make the mistake of relying solely on patches and updates to address data vulnerabilities and cyber threats. Prioritise security throughout the design and development process to ensure your operations ecosystem — and all of the data shared across it — are kept out of harm's way. Opting for devices and sensors that are developed with secure coding practices is one way to avoid security mishaps in the future.
Looking for another way to strengthen your security? Use the power of AI to quickly and automatically identify and solve software vulnerabilities. AI can take on the responsibility of monitoring networks and addressing new threats as they arise. Take care of security deficiencies before an attack occurs to not only save time and money, but also set the tone for more secure and streamlined product development.
Industry 4.0 is well on its way to reshaping the future of manufacturing. But with the increased efficiency and transparency coming to the supply chain, you must also be ready to tackle the resulting challenges. By taking steps to showcase the positive impacts of automation, leverage advanced security measures and enable AI to do what it does best, OEMs can pave the way for improved digitisation.
About the Author
Wally Stegall is the director of business development at Morey Corporation, where he's led engineering, sales, technical management and business development efforts for the company. Wally has nearly 30 years of industry experience, having previously worked with Textrol, VES and AMETEK.