Comment: Building the perfect platform for 'crossover businesses'
By Gavin Davidson, Product Marketing Director, Manufacturing, Oracle NetSuite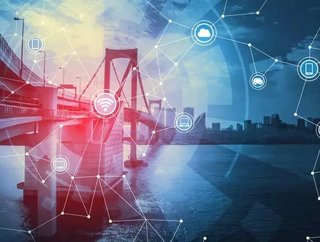 Reinvention, evolution and diversification are all words that can be used to describe many of the world's largest companies. General Electric (GE) ha...
Reinvention, evolution and diversification are all words that can be used to describe many of the world's largest companies.
General Electric (GE) has grown from Edison's literal 'lightbulb moment' and a heritage formed in the earliest days of the electric companies into a multinational conglomerate working across industries such as diverse as aviation and healthcare. Meanwhile, Nintendo started life selling playing cards and is now synonymous with the evolution and revolution of the video gaming industry.
As the examples of GE and Nintendo show, the ability to adapt to changing consumer behaviours, or to embrace new trends and opportunities in order to grow as a business is often what distinguishes brands that have stood the test of time. As Charles Darwin wrote: "It is not the strongest species that survive, nor the most intelligent but the ones most responsive to change."
But the speed at which successful 'crossover businesses' of all sizes are now required to adapt is increasing, driven at an ever greater rate by digital transformation. However, the crossover doesn't always mean changing or modernising products, or jumping to whole new sectors. It can also mean making a change to how products and services are sold, crossing over from being a manufacturer, to being an online retailer, for example, selling products directly to customers.
Manufacturers of great products are starting to see the potential in highly cost effective ecommerce and setting up a retail offering. If they can deliver on consumer expectations and own the end-to-end customer experience, there are clear benefits for brand building and profit. However, there are some key considerations when building the platform to support any crossover ambitions.
Unification is key
To support a truly integrated crossover business, a single core system needs to be able to manage critical retail, wholesale, service-provision and manufacturing processes and ensure they are aligned from front to back end. This is essential both for managing cost and delivering a great customer experience, as well as collating sales, order and supply chain data and other key performance and financial data that can provide a 'single view of the truth' for the business. In order for businesses to make major changes, or diversify, they need the clearest, most reliable view possible of their starting point and the processes that need to be managed to effect the change as efficiently and profitably possible.
Diversity demands flexibility
As a company's mix of products, services, delivery and payment models becomes more diverse, it requires a more flexible and unified financial system. A single invoicing system and revenue recognition across all goods, services and subscriptions offered is essential. As a company diversifies, it needs to be able to service customers in a consistent, joined up way.
A unified platform for financials, demand planning, inventory management, work orders and assemblies, warehouse management, CRM, HR does away with silos that otherwise could make diversification a source of complexity and rigidity and leave companies unable to move at the speed reinvention often requires.
Leveling the playing field
For start-ups, scale-ups and established businesses alike, automating back-end processes on a unified platform will increase efficiency and allow these companies to deliver a level of superior customer experience in a way that was once prohibitive and limited only to the biggest companies. In today's world, even small companies need many of the same systems and operational capabilities of larger competitors and need the control and flexibility to reinvent and diversify quickly and decisively. When selecting a system, companies should look for one that provides a full breadth of capabilities that can start small and scale up as the company grows.
A unified platform can empower companies with the functionality and agility to become successful crossover businesses. And, with a platform that can scale, these companies don't need to worry about replacing aging systems built for smaller companies. They just need to worry about managing growth and delivering great customer experiences.