Case study: CEVA Logistics' supply chain moving 90% faster with IBM
By Harriet Green, General Manager, IBM Watson Internet of Things, Customer Engagement and Education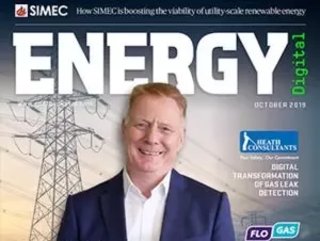 Managing a global supply chain of any size is no small task. Now consider the supply chain of a global logistics company, which turned more than $6.6bn...
Managing a global supply chain of any size is no small task. Now consider the supply chain of a global logistics company, which turned more than $6.6bn in revenue in the last financial year, that is both a carrier and a mover in 160 countries, managing eight million square meters of storage space and customs clearance at 600+ ports around the world.
It's so much more than moving things from point A to point B – it's everything from contract logistics to freight management, packing and shipping.
Oh, and did I mention the peak holiday season is right around the corner, and shipping volumes are about to skyrocket? And your clients just happen to be some of the busiest retailers in the business. Downtime is not an option. Everything must be done with pinpoint precision.
That incredible complexity is why CEVA, one the world's top supply chain management companies turned to IBM to transform their supply chain into a business value chain. The results speak for themselves:
Now, data in CEVA's supply chain moves 90% faster with an increased capacity to exchange business documents in a standard Electronic Data Interchange (EDI) format.
Since 2014, IBM has helped CEVA achieve zero downtime and absolutely no interruption in data flows even during seasonal peaks in demand.
By relying on IBM's scalable cloud infrastructure, the company supports business growth and peak season volumes such as the one million transactions a day across Black Friday and Cyber Monday 2016.
So, what's the secret to their success? A powerful combination of IBM Watson Supply Chain Business Network and IBM Cloud solutions. Here's a look at how we team with CEVA to "prepare for peak:"
Hourly notifications
Cognitive capabilities within the IBM Watson Supply Chain Business Network enable 100% digitised supply chain document flows and offer deep visibility into B2B transactions as well as contextual search across the entire lifecycle of any given transaction in real-time. Combined, this gives CEVA the ability to make informed decisions, respond quickly, improve performance, gain new data insights and deliver information flows efficiently across its entire supply chain with accuracy and transparency.
For example, if a consumer has purchased a new car, CEVA is able to see that transaction from order to delivery. Should anything affect the shipment of the vehicle – say, a storm that's predicted to hit a seaport the car is scheduled to arrive in – CEVA has the option to quickly re-direct the shipment, to mitigate delivery delays.
During the November 2016 peak holiday season, CEVA set a record breaking volume of 17.2mn transactions –  customer, supplier, manufacturer orders –  processed. Our IBM team supported these high-volume processing requirements with very granular hour-by-hour critical transaction monitoring for the five-day period between Black Friday through Cyber Monday. This ensured the smooth running of each transaction through the system and to safeguard the system's health as it scaled to support around one million transactions a day on Black Friday and Cyber Monday.
As Jeff Liddicoat, IS&S – Integration Systems Architect based out of CEVA's Center of Logistics Excellence in North America, says: "Each Thanksgiving holiday in the US, my family gathers to enjoy a big dinner and root for our favorite American football team, the Detroit Lions. With hourly notifications from the IBM Watson Supply Chain Business Network, I can keep track of business, track and trace all transactions at any single point with 100% precision and spend time with my family, fully confident we are ready for the seasonal spikes in demand we see in the peak season".
Increased flexibility with IBM Cloud
Moving CEVA's transaction flows to the IBM Cloud means CEVA no longer has to worry about adding additional servers or resources to support increasing transaction volumes. With Cloud, all data is remotely maintained, managed and backed up and there's limitless storage available. With this level of visibility over transactional data, CEVA can jump on issues before they become a problem.
It is thanks to companies like CEVA, who keep the supply chains of the world running smoothly, that we will have gifts to share with our family and friends this holiday season. Their use of Cloud and supply chain technology gives them the smart data insights they need to ensure consumers, suppliers and manufacturers alike receive their goods on time.
It is incredible to think about all the stages most products go through, from a concept in a designer's portfolio, to production, shipping and shelving, to finally being unwrapped this season. So, the next time you make a purchase, think about the supply chain professionals working hard with the help of technology and data behind the scenes. They truly are the unsung heroes that make the holidays bright for so many people!