Capgemini: showcasing blockchain in the supply chain space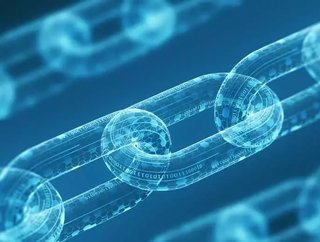 Jorg Junghanns, Vice President Europe, Digital Supply Chain of Capgemini, discusses the importance of establishing a strategic blockchain approach while...
Jorg Junghanns, Vice President Europe, Digital Supply Chain of Capgemini, discusses the importance of establishing a strategic blockchain approach while ensuring customer-centricity in the supply chain space.
With technological innovation accelerating on a rapid scale, an increasing number of companies are beginning to introduce blockchain into their operations in a bid to counteract cyberattacks. 
Blockchain is a relatively new technology. Having only existed for just over a decade, it has become a popular component of how companies keep their data encrypted and secure. At its core, blockchain is a chain of blocks, however, instead of a physical chain, there's digital information (the block) stored in a public database (the chain). Jorg Junghanns, Vice President Europe, Digital Supply Chain of Capgemini, believes it's important to first establish a clear blockchain strategy instead of implementing it with no direction. "There are several key questions to ask when setting up a blockchain approach," affirms Junghanns. "What do you want to use it for? Is it the right thing? In what ways are you using blockchain? From there, you can critically assess if blockchain is the right choice." Having spent 17 years at Accenture, Junghanns has the experience and pedigree to lead Capgemeni's blockchain strategy. "Both companies operate a similar business model so it wasn't a major difference," he states. "At Accenture, I gained lots of experience in management consulting and it really laid the groundwork for me to succeed in my current role with Capgemini."
As a research and advisory company that prides itself on delivering the best service to customers, Capgemini is recognised as a leader in consulting, technology services and digital transformation. With a customer-centric mindset, Capgemini is continuously seeking how to better serve its customers through innovation amidst the ever-changing technological world. As a result, Junghanns points to the distinct advantages to leveraging blockchain. "It helps to fix problems such as transparency, trust, IT and process security. However, the blockchain solution only works if there's a number of partners using it. It's also important to form the right partnerships to make them part of your solution because convincing others to engage with you on in blockchain is one of the biggest challenges to overcome." Capgemini offers a diverse range of services that caters to a variety of different sectors such as aerospace & defence, distribution, travel & transportation, automotive and telecoms. Junghanns affirms blockchain is still in its early concept stage as companies begin to search for the best ways to utilise it. "The key challenge is to convince others to engage with you on the blockchain journey along with the usual challenges of IT implementations, the cost involved and ensuring the right partners are onboard."
The influence of new technology can't be ignored. Over the past decade, artificial intelligence (AI) and Big Data are increasingly impacting how businesses conduct operations. With companies worldwide searching for ways to leverage new tech in a bid to speed up their existing processes and differentiate from competitors, this has led to AI and machine learning (ML) becoming prominent features of businesses' digital transformations. However, Junghanns believes there is still room for development before AI is considered an essential tool industry-wide. "Technology is becoming increasingly important, but is AI a key part of all businesses' strategies at the moment? Not yet," explains Junghanns.
The scale of what tomorrow's technology could be is staggering. The supply chain industry remains keen to introduce technologies such as ML and AI to enhance productivity and streamline operations. "We primarily use AI for demand and network planning as well as fulfillment management," he says. "We're continuously looking at how we can include AI to better serve our clients but we certainly don't rely on it." With staying ahead of the curve paramount to success, Junghanns believes in the importance of juggling innovation with customer-centricity. "It's our responsibility to identify a pragmatic solution that helps our clients. We have to be ahead of the latest trends," he explains. "However, we must ensure we tailor-make solutions to our clients' needs and integrate new technologies based on what they really want." It's fair to say Capgemini values its customers. With customer-centricity recognised as a core part of the company's corporate values, Junghanns believes his firm's success rests on how it treats its customers. "We're fair, frank and open. We believe that we can help our customers achieve their targets more efficiently than anyone else. It's about putting our client's needs at the heart of what we do."
Looking to the future, Junghanns has a clear vision for the future of the supply chain industry. "It's clear that technology is the future of the supply chain space," he says. "We're currently working with our customers on 'no touch supply chains'. We want to free up supply chain professionals and allow a greater focus on strategic thinking to enable better decisions to be made. We want to make life easier for the millions of executives working in supply chain. The future is full of uncertainties and exceptions but it's how you manage these challenges that ensures you succeed in the future."
For more information on all topics for Procurement, Supply Chain & Logistics - please take a look at the latest edition of Supply Chain Digital magazine.