Blockchain and the supply chain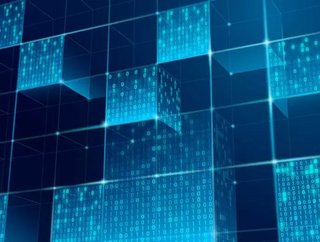 Blockchain – it's been the buzzword for the last few years, infiltrating mainstream lexicon alongside 'Big Data', 'internet of things' and...
Blockchain – it's been the buzzword for the last few years, infiltrating mainstream lexicon alongside 'Big Data', 'internet of things' and 'artificial intelligence'.
You've probably seen it in headlines, in articles and even dropped into the occasional business meeting. More recently, 'blockchain' is increasingly becoming paired with 'supply chain', as interest is beginning to build as to whether it has the potential to unlock untapped value in the supply chain and logistics industry.   
What is 'blockchain'?
Unlike other buzzwords, 'blockchain' isn't quite so self-explanatory, so – first things first. What is blockchain, and what does it do?
To put it simply; digital information forms the 'block' part, and a public database is the 'chain'. Put them together, and blockchain is a technology which can validate, record and distribute transactions in encrypted – but decentralised – ledgers. It was invented in 2008 to support bitcoin – a digital cryptocurrency which operates independently from a bank.
Accessible to hundreds of thousands of linked computers all over the world, every transaction is recoded on a block and multiple copies of the ledger, meaning records can't be altered retroactively without the alteration of the subsequent blocks. This makes blockchain highly transparent. It's also highly secure, as not only are the transactions and ledgers encrypted but because they aren't contained in one central location, they don't have a single point of failure for hackers to infiltrate. 
But, is there value for supply chain?
The value for supply chain
Clearly, blockchain attributes of security and transparency are hugely beneficial for supply chain, especially the latter. Modern day supply chains are now incredibly complex, comprised of dozens of components; production, procurement, logistics, sales, customers – to name a few – and with so many components, tracking a product's journey from start to finish can prove tricky. The FMCG industry, for example, has incredible webs of supply chains spanning the globe, which include thousands of growers, farmers, packagers and result in a product which has changed hands hundreds of times before it reaches the shelves.
By strengthening the traceability, in situations such as product recalls or quality problems, organisations could isolate the issue efficiently and accurately, minimising cost spend trying to locate the root of the problem. For example; Walmart plans to use blockchain to pinpoint the culprit in future food-safety scares, and Nestle is already using blockchain to track the provenance of food ingredients in a number of products.
And traceability Isn't just an FMCG benefit; blockchain could prove a revolutionary tool in the fight against counterfeit drugs in the pharmaceutical industry. All parties could track the medicine through its entire supply chain lifecycle, with the ledger noting if medicines are altered or counterfeit drugs are introduced. One Oliver Wight pharmaceuticals customer, Novartis, has been dabbling with blockchain since 2016 and plans to utilise it for exactly this purpose.
Increased visibility is also appealing to the 'conscious consumer', who wants to be certain that the products they're purchasing have been ethically sourced and made. This is getting big billion-dollar organisations interested; Mastercard announced investment in blockchain to enable customers to trace where products are made – jeans, for example – and to allow them to tip the creator.
Is it really necessary?    
However, blockchain isn't a faultless solution, and it's certainly not the only one if the main goal is to improve supply chain visibility and efficiency. And application of blockchain in a business context is also complicated. Organisations have to have the resources and IT capabilities to establish their own 'members-only private blockchain', which is accessible to only an invited network. A 'public network' isn't suitable for enterprise, as it's theoretically accessible to any computer connected to the internet. Additionally, an absence of supply chain blockchain standards adds further complications – which encryption technology to use, for example.
In truth, blockchain is 'a nice to have, but not a must-have' – at least, not at the moment. Instead, organisations can encourage visibility and transparency across the supply chain by integrating supply chain into the wider organisational framework through a business planning process, such as Integrated Business Planning (IBP). By reviewing and restructuring the supply chain to effectively serve the front-end, from the consumer all the way back through to the suppliers' suppliers, organisations can achieve similar results without the technical complexities that blockchain can raise.
To find out more about how to improve your supply chain – without the need for blockchain – read our FREE white paper, The Role of Supply Chain in the 21st century.
For more information on all topics for Procurement, Supply Chain & Logistics - please take a look at the latest edition of Supply Chain Digital here!
Follow us on LinkedIn and Twitter.
By Andy Walker, Oliver Wight EAME