BCG: Managing the Digital Supply Chain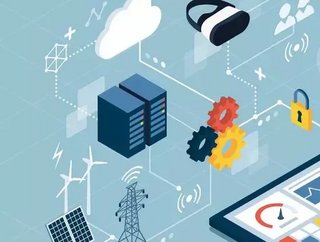 Supply Chain Digital examines BCG's article "Managing the Digital Supply Chain" and looks at the influence digitisation is having in supply chain...
Digitising the supply chain can transform an organisation's ability to anticipate and serve customer needs, manage the supply chain for agility, reliability and efficiency, and use supply chain excellence as a source of competitive advantage.
Companies have been leveraging digital supply chain technologies such as planning systems for years to improve service and decrease cost. However, due to the range, power and accessibility of digital technologies, including advanced analytics and cloud-based solutions, companies are generating considerably better returns on their investments. Leaders in digital supply chain have more than 40% higher operating margins and at least 20% lower working capital. 
Value realisation in digital supply chains requires the focus of digital technologies on business imperatives and embedding these in the business processes. Some of the highest value use cases include:
Understanding and predicting customer needs and more accurately pair them to supply and inventory.
Optimising the network by creating a virtual digital twin of the supply chain which optimises the manufacturing, distribution and logistics footprint.
Bringing end-to-end visibility to material flows, enabling performance management, operational interventions, predictive and self-adjusting supply chains.
In order to support its client digital supply chain objectives, BCG has used machine learning predictive analytics, optimisation algorithms, computer vision, IoT sensors, blockchain and other innovative technologies to bring real-time, end-to-end visibility over the supply chain, enable control tower and advanced planning applications and optimise the performance of operations. BCG's projects expand across four dimensions:
Define the digital supply chain vision, identify and prioritise the most valuable use cases, and develop a transformation roadmap.
Design and build capabilities for all supply chain phases by leveraging end-to-end visibility and advanced analytics.
Optimise the physical supply chain network, end-to-end inventory, supply chain plan and operations.
Enable clients in their digital journey by transforming their organisation, talent and skillsets, business processes and IT, data and analytics infrastructure.
BCG's Digital Supply Chain programme helps clients carry out this transformation, in a self-funded three-step approach:
Step One: Envision. Ideate and prioritise use cases.
Step Two: Activate. Build and deploy use cases, with a focus on highest value and feasibility to fund the journey, and prioritised scope to build momentum towards change in the organisation. 
Step Three: Enable. Scale use cases across the network while building new capabilities in the client organisation, using fit-for-purpose approaches such as Build-Operate-Transfer.