BCG: Integrating Resilience into Global Supply Chains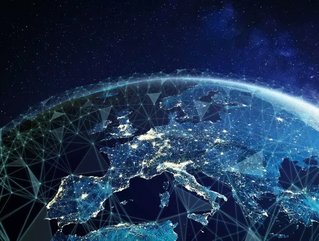 BCG's new report shows us how organisations need to build more resilience into their manufacturing and supply networks...
In August, Boston Consulting Group (BCG) released a report that shows companies exactly what they can or should learn from the recent COVID-19 pandemic, which recommends and provides tips on how they can design more resilient global supply chains. The report puts emphasis on the importance of resilience across manufacturing and supply networks, regardless of the cost, and highlights that a short-term financial hit will be far more lucrative than a one-day crash, upon the dawn of the next supply-chain devastating pandemic or natural disaster. 
"We don't know what the next 'black swan' event will be or when it will occur, but now is the time to make strategic supply chain improvements that can help reduce the impact of future disruptions," commented Megan DeFauw, Managing Director and Partner at BCG.
DeFauw also points out that supply chain management teams must understand, or be made to understand that the resilience that features in their supply chain networks in an end-to-end manner, and they must set targets and goals for future resilience integration across the chain. This should be followed up by the development of a detailed plan to achieve those aspirations ─ sooner rather than later, as the world and its markets are becoming increasingly volatile.
"Digital tools can be real game-changers when it comes to modelling network performance in different stress scenarios, and rapidly evaluating potential network changes that would increase resilience," added DeFauw. "Companies should consider a wide range of levers to increase resilience ─ from investments in E2E supply chain visibility to inventory re-optimisation, to manufacturing footprint changes.
"We feel pretty strongly that the value from this increased resilience far outweighs the small cost benefits companies might get when they try [to] squeeze a few additional cents out of their global supply chains." 
BCG analysts suggest that there are myriad of ways that a company can improve its resilience across every aspect of their value chains. 
When it comes to sourcing, BCG suggests that companies can make a concerted effort to reduce the risk of geographical overconcentration of suppliers by reallocating procurement "within their existing global supplier networks in order to be closer to end markets." Through the power of persuasion, they may also be able to convince vendors to move some, if not all of their production to alternative locations too ─ depending on how strong the trade relationship is, of course. 
The manufacturing networks can also be made far more resilient by simply expanding production capabilities are existing factories and warehouses, whilst simultaneously adopting a contingency strategy that allows other factories within a company's network to adapt their workflow to allow for additional manufacturing tasks if ever the alternative facilities face disruption. And, of course, the nearer to home those factories are, the better; nearshore and domestic production will always improve resilience in the wake of global disruptions. 
The COVID-19 pandemic has created an urgent need for supply chain restructuring efforts, and BCG has been kind enough to provide us with their six key steps for adapting company supply chains─even for companies with extensive experience in global manufacturing and sourcing. Here are their suggestions:
"Align design principles with the new reality. Begin by assessing whether your supply chain is adequate, given the new economic and geopolitical realities. Identify exposure to high-level risks and the tradeoffs involved in optimising the supply chain.
Segment the portfolio by supply chain risk and understand performance drivers. Define key segments within your business portfolio and assess supply chain risks on the basis of many factors, including product, geographical footprint, technology, and exposure to potential policy change. Gauge the current performance of your supplier and manufacturing networks on dimensions such as cost and service levels.
Identify levers and options at the segment level. Evaluate all applicable levers for supply chain optimisation according to the profile of each segment and where in the supply chain, the largest risks lie. Determine the level of effort required for each action and the impact it is likely to have on supply chain capabilities.
Evaluate supply chain design options for each segment. For each potential lever, analyse the tradeoffs between geopolitical risk and factors such as production costs, logistics, duties, market access, and resilience. Then select an appropriate approach to supply chain optimisation. Identify key KPIs for resilience: a company could, for example, decide it wants at least 30% of key products or inputs to come from three or more qualified manufacturing sites in different geographic areas and would like to keep its capacity utilisation under 85%.
Pressure test design choices across the company. Aggregate contemplated changes at the segment level and evaluate the resulting internal and external network at a company level. Then analyse what would happen to the redesigned supply chain under a set of scenarios—such as an escalating US-China trade war, a financial crisis that bankrupts key suppliers, or another pandemic—that could lead to business disruptions.
Put the network redesign in place and monitor performance. Draw up a plan for implementing the new supply chain design and a system for monitoring the performance of the enterprise-to-enterprise network as the macroeconomic and geopolitical environment evolves."