Battling the scourge of food waste: a collaborative approach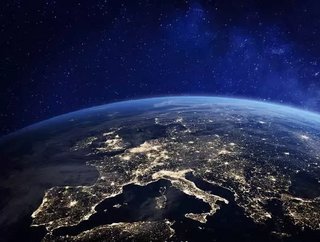 Supermarkets could face penalties if they fail to tackle the growing problem of food waste by 2030. That's the warning from the government, which has...
Supermarkets could face penalties if they fail to tackle the growing problem of food waste by 2030. That's the warning from the government, which has teamed up with Tesco, Sainsbury's and Waitrose for a campaign to halve food waste over the next 20 years.  
It is a laudable goal. The UK has been calculated to waste 10.2mn tonnes of food every year – or £500 worth for every household. Amidst a landscape of food bank usage and increasing concerns regarding environmental sustainability, this is clearly not good enough. However, shifting said goal from theory to practice is rather more complicated. It will require a genuinely collaborative effort across the entire supply chain, with supermarkets, their suppliers – and, crucially, their customers – working together towards the same objective.
Let's take a closer look at some of the ways in which this collaboration needs to work.
Beware of the BOGOF
'Buy one get one free' offers have long been a mainstay of supermarket promotions, along with pricing models which make it proportionally cheaper for customers to buy multiple or larger pack sizes. They are very effective in terms of encouraging larger basket sizes and greater consumer spend. 
However, they are also very effective in terms of encouraging customers to buy more product than they need – or, in many cases, than they can possibly use before the product goes off – and therefore driving food waste. Furthermore, this food waste cannot be easily redirected to charities – more on this below – because it is occurring in individual homes.
This is where the collaborative inclusion of customers, as well as supermarkets, needs to begin. Supermarkets need to reduce or eliminate such offers – and consumers need to move their purchasing habits away from them, helping to drive their reduction.
Team up with charities
A wide variety of inspirational organisations such as Fareshare and FoodCycle work to redistribute unsold and unsuitable food from supermarkets to those who need it, from individuals to community groups. Supermarkets and their suppliers can undoubtedly do more to partner with such organisations, prioritising efficiencies in terms of moving unwanted or unsellable food across to them. After all, the faster that food can reach said charities, the less is wasted in landfill.
High-profile partnerships between major food businesses and charities can also work wonders in terms of raising public awareness of the food waste issue. This then encourages better individual practices in the home, again driving a collaborative effort between companies and consumers alike.
Keep control of inventory
Clearly, intelligent and strategic management of inventory is essential for supermarkets and suppliers alike to cut down on food waste. They need to be as agile and responsible to the needs of their customers as possible, which means deploying demand-driven supply chain technologies and processes to enable suppliers to product the right amount of stock in the first place. The demand-driven approach involves placing inventory buffers throughout the supply chain to react to actual demand – which then reduces reliance on forecasts and potential errors. Ultimately, this achieves more stabilised production schedules, improved customer service and potentially significant inventory reductions.
As such, when choosing suppliers, supermarkets should be prepared to prioritise those which can demonstrate an active commitment to demand-driven supply chains and improving their inventory controls. The major supermarkets have huge market clout – they can genuinely drive the adoption of new technologies and new strategies by centralising them in their procurement decisions.
Other aspects of inventory management, which are gradually gaining public awareness, include the issue of ugly or misshapen fresh product, and excessive packaging. Customers are becoming increasingly irate at practices which are perceived to be wasteful, and supermarket buyers and suppliers have a powerful opportunity to get ahead of the curve and insist upon more sustainable practices. Moving away from, say, stocking only immaculately uniform fruit and vegetables, all individually wrapped in unnecessary layers of plastic, both reduces waste directly and performs a powerful marketing exercise.
It's good to talk
Clear communication throughout the supply chain is critical to addressing the food waste problem. Retailers that are planning particular promotions, for example, need to ensure that their suppliers are aware of these well in advance, so that production and logistics can be organised well in advance. Likewise, if a promotion is finishing soon, it is crucial for suppliers to scale back production to avoid excessively high stock levels which are then wasted.
How this communication looks in practice will, of course vary from context to context, but it needs to include significant planning and forecasting elements, and a shared commitment to the common goal of waste reduction. Waste reduction officers are not yet considered critical roles within retailers and suppliers – but this is starting to change, and rightly so. Assigning dedicated resource to tackling the problem – and giving that resource a suitably high profile – is crucial to raising awareness of food waste throughout the entire supply chain, and forming the foundation for productive, collaborative strategies and working groups.
Consumer power
It is, of course, worth underlining that we are all consumers ourselves. Buying patterns and customer expectations are gradually changing as the profile of food waste gathers momentum. Reports on the painful irony of good products going to waste whilst food bank usage simultaneously rises are beginning to hit home. Consumer behaviour can genuinely help to drive change in supermarkets and suppliers, through everything from avoiding purchasing unnecessarily large quantities of products, to happily buying misshapen or ugly fresh produce which might otherwise be rejected by supermarket buys.
After all, as one particular supermarket chain might underline – every little helps.
By John Perry, managing director at SCALA, a leading provider of management services for the supply chain and logistics sector.