Bain & Company: digital manufacturing brings productivity surge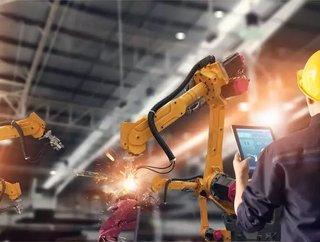 The management consulting giants, Bain & Company, has released findings which demonstrates a surge in the productivity of digital manufacturing. Am...
The management consulting giants, Bain & Company, has released findings which demonstrates a surge in the productivity of digital manufacturing.
Amidst the Fourth Industrial Revolution (Industry 4.0), businesses worldwide are leveraging technology to accelerate and enhance existing processes as companies seek to implement change in the workplace.
As part of Bain & Company's figure chart, the findings showed that digital manufacturing improved overall productivity by 15-20% overall, with support functions ranked highest with 20-30%. In addition, digital manufacturing allows for production flexibility and quality.
With four key areas in mind, digital supply chains can deliver step-change improvement through automated processes such as the enhancement of visibility and more accessible information across the whole supply chain. Advanced analytics can substantially help with planning and forecasting as well as digital tools enabling employee productivity and safety to be increased.
SEE ALSO:
According to the Bain & Company article, to be successful there are five key guidelines for companies to follow in order to ensure that digital investments deliver the best returns.
Set a clear point on the horizon. With companies tempted to begin investing in digital operations with a number of small, tactical pilots that aren't connected to the long-term business strategy, executives understand the difficulties of expanding pilots to use them as a base for a wider manufacturing transformation. There should be a clear vision longer than the next 12 months and define what the supply chain will look like in the next five to 10 years.
Don't build a digital strategy in a vacuum. Through digitalisation, it enables companies to respond quicker to new customer demands and act before rivals. It's important that digital leaders connect different teams together across silos before funding initiatives to obtain input and exchange ideas.
Collaborate with partners. The most successful companies form a network of trusted experts to develop specific digital capabilities and evolve their digital operations model over time.
The laws of business still apply. With a long-term strategic view to persuade leadership teams to commit resources to digital operations, it's important to accelerate the investment of innovative digital tools. At leading companies, operations managers decide new levels of operating efficiency, reduced scrap rates, increased utilisation rates for existing machines and extended life spans of expensive production assets.
Track market changes over time. With digital dynamics transforming continuously, most leadership teams must make a decision of a target destination within the next five to ten years. Due to technology evolving on an ever-increasing basis, successful companies must constantly adapt and transform to ensure the most successful strategy is in place.
For more information on all topics for Procurement, Supply Chain & Logistics - please take a look at the latest edition of Supply Chain Digital magazine.