Arm: Four Steps to Embedded Connectivity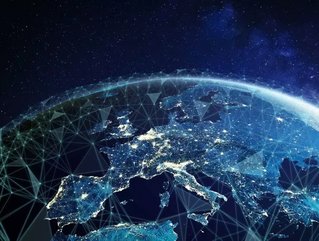 Supply Chain Digital explores arm's whitepaper to find out how eSIM can equip manufacturers with a competitive advantage...
Arm believes that 1 trillion new IoT devices will be produced by 2035, and an increasing number of device manufacturers are helping make this prediction become reality. Following discussions with global companies, Arm recognises that complexity can be a barrier to larger IoT projects. Manufacturers can reduce much of this complexity by providing devices with embedded connectivity that 'just works'. Whether you manufacture smart logistics devices (sensors, trackers, pallets etc) or any product with an embedded eSIM chip as a tracking and connectivity technology, the following elements need to be addressed. 
Elements required for embedded connectivity
1. Take an eSIM
At 5x6 millimeters, the eSIM is around half the size of the Nano (4FF) SIM card. Unlike removable SIM cards, the eSIM is embedded during the manufacturing process – soldered into a sealed enclosure. It is extremely difficult to tamper with or remove an eSIM without causing significant damage to a device. An eSIM is also water resistant, an essential feature for any ruggedized IoT applications and especially so for the logistics industry. As an example, an end user may need a pallet shipped worldwide in incredible adverse conditions, resulting in the device being inaccessible for weeks at a time. 
2. Add a bootstrap profile
Every eSIM is configured with a bootstrap profile. The bootstrap profile guarantees that the device can obtain connectivity, regardless of its geographic location, and be used to download local network profiles when a device is first turned on. It may also be used as a fall-back profile if there are network issues in the location where the device has been deployed. This is particularly useful for smart tracking devices that will require automatic initial connectivity as they cross geographical regions. 
3. Link a management platform
A software platform that manages eSIMs is key to scaling IoT logistics deployments. The simplicity and automation provided by a connectivity management platform make it possible to enroll, deploy, maintain and track thousands of devices remotely. This is critical for logistics solutions, as the sheer number of devices which are deployed globally continues to scale exponentially. 
4. Choose a network
The ability to change network operators without physical interaction is a major benefit of eSIM. A global network of MNOs is an important component of the eSIM ecosystem because no one operator provides the coverage to support a global supply chain. A manufacturer of smart logistics devices can provide the device with the bootstrap profile and let their customers choose the network that best supports their needs post-deployment, or remotely change operators as the needs of the deployment changes. 
Interested in reading more? Check out Arm's full whitepaper here!