Alibaba.com To Help SMB Freight With New Digital Freight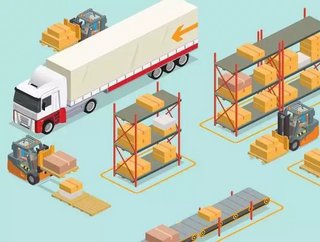 Alibaba.com has launched 3 new products and services to help enable American small and medium-sized businesses (SMBs) efficiently manage their processes...
Alibaba.com Freight is one of the three solutions released, and focuses on helping American-based SMBs secure ocean and air shipping for their orders. These efforts to enable and assist SMBs is perfectly timed, as the large majority of businesses continue to struggle amidst the issues and disruptions presented by the outbreak of the COVID-19 pandemic around the world.
"Doing business online is the bridge for American small businesses through this crisis and into the next decade," said John Caplan, President of North America and Europe of Alibaba.com.
"We are accelerating our transformation to get both sellers and buyers quickly set up for success and provide the critical tools and services that are required for growth - access to supply and demand, shipping and logistics, and working capital. Ultimately, our goal is to give SMBs even greater access to the $23.9 trillion global B2B e-commerce opportunity – which is six times the size of the B2C e-commerce market."
Average Alibaba.com order sizes are worth $2,000. This involves the use of containers and pallets, rather than parcels and envelopes. The strengths and expertise of the company in this area will be used in the Alibaba.com Freight tool, powered by digital freight marketplace Freightos, to help SMBs with their bulk shipments.
Businesses can utilise the platform to simplify the arrangement of their bulk shipments, with the ability to instantly compare, book, manage and track ocean and air freight in real-time online. The modernisation of the analog, opaque and traditionally slow process for arranging cross-border logistics is simplified and made significantly more efficient through the use of Alibaba.com Freight.
Another solution launched is Alibaba.com Payment Terms. As the maintenance of cash flow has become more critical than ever due to the pandemic, Alibaba.com Payment Terms provides businesses with the first-ever trade financing solution, embedded directly into a cross border B2B e-commerce marketplace. Qualified buyers can order goods and pay for them up to 60 days after they have been shipped.
 "With Alibaba.com Payment Terms, we'll be able to keep our costs competitive with larger beauty brands, plan for our future product lines and stock up far in advance of the back to school and holiday seasons," said Necia Boston, founder of Greenville, N.C.-based B.A.A.B.S. Beauty.
Alibaba.com Online Trade Shows USA helps buyers and sellers come together, despite the coronavirus outbreak, to meet and transact in real-time over a pre-determined period of days. These innovative, digital-first events will feature keynote speakers and top U.S. suppliers promoting their products to verified business buyers.
"With the disruption of COVID-19, the next era in global trade starts today, from home and online," said Caplan.