AIAG to map automotive supply chain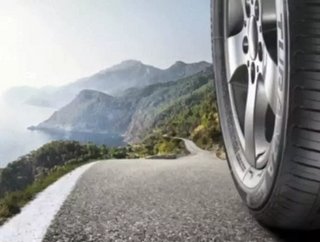 The Automotive Industry Action Group (AIAG) has announced plans to map the entire automotive supply chain. The not-for-profit organisation has secured...
The Automotive Industry Action Group (AIAG) has announced plans to map the entire automotive supply chain.
The not-for-profit organisation has secured agreement from multiple automakers to utilise a communal platform to map the automotive supply chain. With support from General Motors, Chrysler Group and Toyota, it is creating a first-ever web-based industry database for identifying the physical movement of finished goods, parts and materials through the supply chain.
The database, planned for launch in early 2014, will initially map supplier shipments into the United States.
"The first casualty of globalisation has been transparency," said J. Scot Sharland, Executive Director of AIAG. "For the first time in the history of the auto industry, we have collaboration among key automakers to take the first big step toward creating a centralized supplier data platform for greater visibility into the global supply chain.
"Led by these three early adopters, we're launching with a system that puts command and control of the data into the suppliers' hands and is driven by a federal border security initiative." 
The first generation of the AIAG platform, named Supply Safe–Supplier Security Assessment, will map shipments via the Customs-Trade Partnership Against Terrorism (C-TPAT) certification programme.
C-TPAT is a federal government program by the US Customs and Border Protection through the US Department of Homeland Security. It allows companies shipping goods and materials into the United States to become certified as a low-risk security threat, which provides the benefit of faster-moving cargo through U.S. customs checkpoints. The frequency of truck and shipping container inspections decreases by a factor of five for C-TPAT-certified companies, and the expedited processing helps the auto industry improve the speed at which parts and material arrive at end destination points.
To better identify suppliers that have C-TPAT credentials, each participating OEM will ask their tier one suppliers to create a profile in Supply Safe and indicate their C-TPAT certification status. As part of its profile, each supplier will enter relevant C-TPAT data, including geolocation of international sites that produce automotive parts and materials, entry points of shipments into the U.S. and final destinations of those shipments.
Tier one suppliers will be asked to solicit data from their suppliers and cascade the data input request down through the supply chain. Each supplier will maintain security of its data profile, controlling which companies have the ability to view it. 
Currently, nearly a thousand automotive supplier sites are C-TPAT certified, and OEMs prefer to use suppliers that are certified to lower their risk of production stoppages caused by delivery performance shortfalls, especially with imported products. AIAG expects additional OEMs and suppliers to participate in the Supply Safe platform as the initiative matures.
About AIAG
AIAG is a unique not-for-profit organization where, for more than 30 years, OEMs, suppliers, service providers, government entities and individuals in academia have worked collaboratively to drive down costs and complexity from the supply chain via global standards development and harmonized business practices. AIAG membership has grown to more than 960 members and includes renowned manufacturers, and many of their parts suppliers and service providers. Visit www.AIAG.org.