Adflex: unparalleled strategic and technical consultancy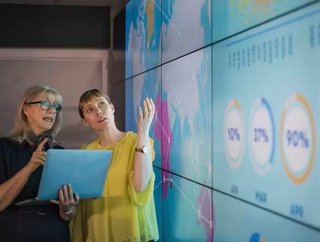 We take a closer look at digital payments specialist Adflexas Pat Bermingham, CEO of the firm, answers our questions. Could you tell me a little bit...
We take a closer look at digital payments specialist Adflex as Pat Bermingham, CEO of the firm, answers our questions.
Could you tell me a little bit about your company and your role at the company?
Adflex is a B2B payments specialist that processes over 7,000,000 supply chain transactions a year for more than 4,000 businesses, including some of the world's largest enterprises.
As CEO, my responsibilities include all the things you would expect – strategy, client services and finance – but I also make time to stay involved with the coding and technical integrations. I'm a developer at heart!
What are the current trends within your industry?
The payments industry has been moving away from static card numbers and towards digital wallets for several years, albeit with a few hiccups along the way, and this continued in 2019. One of the biggest launches of the year encapsulated this trend: the Apple Card, which has no card number, signature or expiry date.
This is reflected in the B2B space too, where we have seen demand for virtual cards sharply rise due to the increased security and financial control they enable – particularly in industries with complex supply chains. As such, I predict that payment card numbers will soon be out of the public domain altogether.
What makes your company competitive?
A few things! Our expertise in this space is unrivalled, so we can provide unparalleled strategic and technical consultancy. Our proprietary digital payments platform not only dramatically simplifies and automates corporate payment issuance and acceptance, but enables strategic advantage for both parties. Buyers can quickly onboard a wider range of qualified suppliers to card programmes than ever before, thanks to our high levels of bespoke support, and suppliers can establish partner-of-choice status with more buyers than otherwise possible.
Furthermore, by aggregating card transaction volumes across the Adflex Payment Gateway, we have leveraged significant buying power and secured reduced merchant service charges with many global acquiring banks. This means we can offer our customers the most competitive merchant service rates, typically saving merchants in the region of 15-20% of their card acceptance costs.
What innovations has your company been developing during 2019?
This year we have developed our new, cloud-based APIs. These will offer clients new levels of flexibility with their payments systems, allowing them to effectively and easily self-serve and build a payment platform that suits the needs of their business.
What are your predictions for the industry in 2020?
Secure remote commerce (SRC), a card-based payments system that further builds on the concept of eliminating passwords and card numbers in ecommerce, will have a significant impact on the payments industry in 2020 and beyond. The effects will be long-term, but eventually, the hosted pay page will go the way of the fax, as enterprise-scale buyers and merchants move to more flexible, self-service payment APIs. The key trends here will be the move towards digital wallets and ubiquity, as the single 'Pay' button will reduce the amount of differently branded payment methods at checkout, such as MasterPass and Visa Checkout.
Is there any exciting news you'd like to share with our readers at Supply Chain Digital?
The most exciting development in today's industry is the introduction of APIs, which can modernise payments and streamline supply chains. While PSD2 may be old news, the impact it will continue to have on business payments will be making headlines throughout 2020.
For more information on all topics for Procurement, Supply Chain & Logistics - please take a look at the latest edition of Supply Chain Digital magazine.